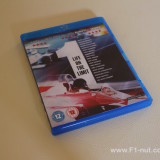 Blu-Ray review: 1: Life on the Limit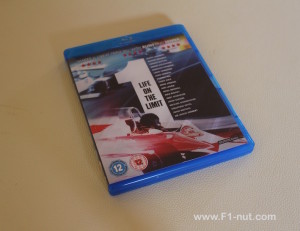 :
:
:
:
:
DVD Subject
:
Hunt v Lauda, Jackie Stewart, Ronnie Peterson
Positives
Great archival color footage
Negatives
Too many talking heads; limited disc features
Posted July 20, 2015 by
f1nut
May the young & gifted Jules Bianchi finally rest in peace. Last year's Suzuka crash was a shocking reminder that F1 will always have a danger element. The film 1: Life on the Limit was billed as must see F1 documentary in the likes of the Senna movie but that is probably not a fair comparison. While the Senna movie was finely edited to extract the emotion of a national hero's journey and Hollywood style rivalry with Prost & Jean-Marie Balestre – 1: Life on the Limit looks much more like a sober BBC documentary.
Narrated by Michael Fassbender, the film includes a veritable who's who of mini interviews with past F1 drivers including Michael Schumacher, Mario Andretti, Damon Hill, Jenson Button, Lewis Hamilton, Nigel Mansell, Jodie Scheckter, John Surtees, Jacky Ickx and Emerson Fittipaldi to name a few.
Although the promotional material shows Senna and Lauda & Hunt photos – the story of these drivers are very much glossed over. The film is really about Jim Clark, Jochen Rindt, Francois Cevert, Ronnie Peterson, WAGs of the 70's and the changes made by Max Mosley, Bernie Ecclestone and Sid Watkins to improve driver safety. Gilles Villeneuve somehow only gets a fleeting mention as does the great Fangio.
Personally, I think the film editing and the transitions are all over the place  – opening with Martin Brundle's crash at 1996 Australian GP to Clark & Chapman Lotus cars, the dangers of the Monaco GP, Senna' qualifying lap, Graham Hill, WAGs, the GPDA, Monza and the Tifosi, Rindt's accident, Watkins Glen and Cevert, Lauda & Hunt, Bernie & Max, Senna's death
I have the Blu-ray disc and some of the features you take for granted (e.g. subtitles) are missing. The special features are only the theatrical trailer and the director's commentary. Forget about High-Def, the race footage is strictly DVD quality or worse.
This is not a bad film for new F1 fans but the 70's danger was probably better captured in the classic documentary – Grand Prix the Killer Years.