Best Ayrton Senna Books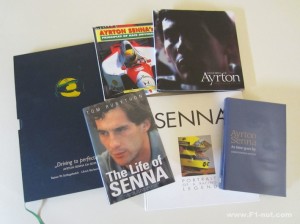 No matter which team or driver is your personal favorite, any F1 fan or collector should have at least one Senna book in their personal library.
I have managed to collect or read most different Senna books that have been published. There are some that are under-rated but quite a few are over-rated especially given their price tags. These are my list of recommended Senna books and most of them (except for 'Principles of Race Driving') can be picked up at reasonable prices in bookstores or online.
There are a few basic categories of Senna books and many of them were published around the early and mid 1990's around the time of his passing:
paperback biography
large hardcover mixed biography/photo book
large hardcover pure photo book
The most prolific Senna biography writer was Christopher Hilton who pumped out over a dozen titles – many of them were simply previous books with minor updates but published under a new title, although his best book is probably "Memories of Ayrton".
If you want a very detailed journalist researched biography, Tom Rubython's "The Life of SENNA" is a highly recommended read.
The mixed biography photobooks are the type of books you might find in your local library. A good example would Alan Henry's 'Ayrton Senna – One Year On'.
When it comes to pure photo books – lots have been published – for instance, famous F1 photographer Rainer Schlegelmilch has produced several limited edition slipcase titles like "The Great Challenge Vol 4 – The Senna Era" and "Driving to Perfection". My favorites are the more accessible books by Paolo d'Alessio and Keith Sutton.
There are of course, many rare Senna books that I could include in my list but they are reasonably expensive even as second hand books and quite a few of them aren't worth the astronomical price unless you are a diehard Senna collector. If you're interested in those you can find them listed under my Rare F1 Books menu. Most collectors would generally consider the rarest Senna book to be "Monumental" which is a 1994 compilation of personal photos from several F1 photographers. At the time, many of these photos had never been previously published or seen. Only 500 copies of the book were made and this is reflected by its high resale price.
There are also a few Senna books that I consider slightly unique. One book is the one written by Ayrton himself: Principles of Race Driving – it's a pure driver instructional book and while it's harder to find now, is a highly recommended read. The other book is "My life with Ayrton" by Senna's last girlfriend Adriane Galisteu which recounts her time with Ayrton. This book when it was published created quite a stir with Brazilians and traditional Senna fans. Still it offers a very different personal account of Senna from a non-F1 writer that distinguishes itself from other mainstream Senna books.
As I develop the F1-nut.com website, I will  post reviews of the rarer Senna books in circulation (including Monumental) and also other published  Senna books (see 2nd table below) to give readers a more complete review list of the various Senna books available.
These days there a fewer new Senna books published although with 2014 being the 20th anniversary year, there looks to be some new books in the pipeline.
F1-nut.com recommended best Senna books (in no particular order):
1. Memories of Ayrton by Christopher Hilton; Haynes Publishing 2003 (reviewed 2 March 2013 here)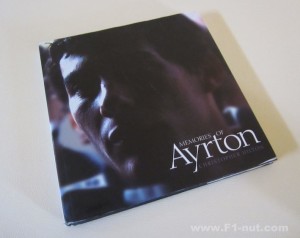 2. Ayrton Senna: A Personal Tribute by Keith Sutton; Osprey 1994 (reviewed 27 Aug 2013 here)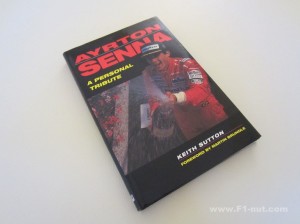 3. Ayrton Senna: The Team Lotus Years by Johnny Tipler; Coterie Press 2005 (reviewed 7 Aug 2012 here)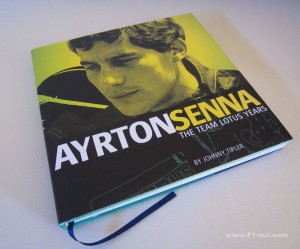 4. Ayrton Senna by Paolo d'Allesio; Gribaudo 2009 (reviewed 24 Nov 2012 here)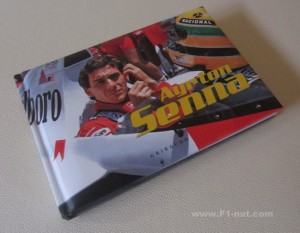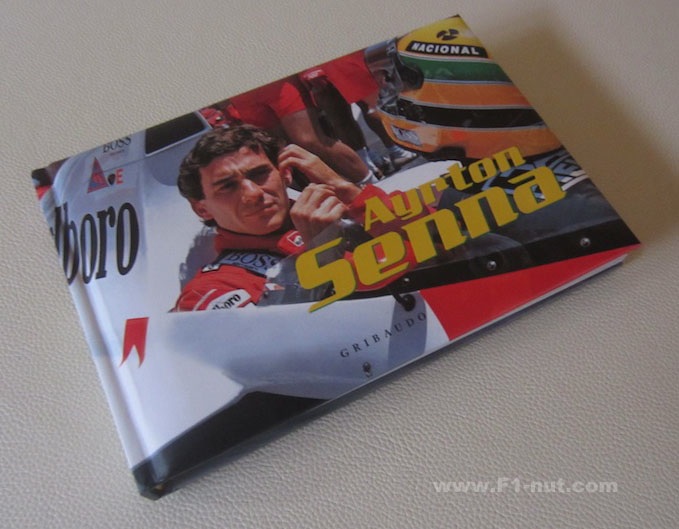 5. Ayrton Senna's Principles of Race Driving by Ayrton Senna; Hazelton Publishing 1993 (reviewed 10 Feb 2013 here)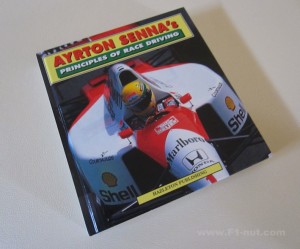 6. The Life of SENNA by Tom Rubython; BusinessF1 Books (2005) review (reviewed 1 May 2017 here).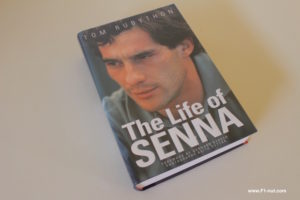 7. Adriane My Life with Ayrton by Adriane Galisteu; APA Publishing (reviewed 4 Sep 2015 here)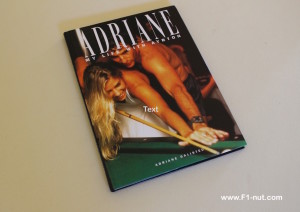 8. Ayrton Senna: Memories and Momentoes from a Life Lived at Full Speed by Christopher Hilton; Haynes Publishing 2009 (review to be posted soon)
Other Ayrton Senna books (more to be listed & reviewed…)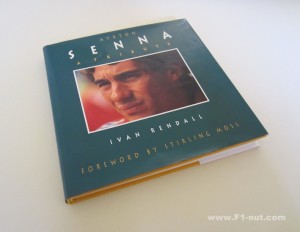 Ayrton Senna – A Tribute by Ivan Rendall (reviewed  25 April 2013 here)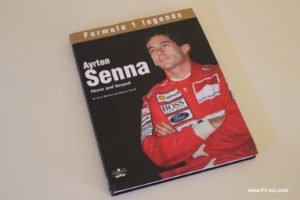 Ayrton Senna Above and Beyond by Pierre Menard and Jacques Vassal (reviewed 31 Dec 2016 here)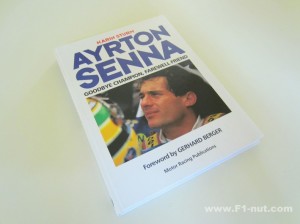 Ayrton Senna – Goodbye Champion, Farewell Friend by Karin Sturm (reviewed 8 December 2013 here)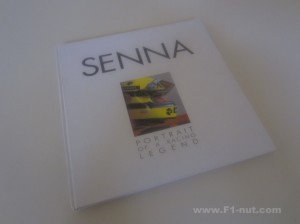 Ayrton Senna – Portrait of a Racing Legend by Richard Hawkins & Hugh Gollner (reviewed 30 April 2014 here)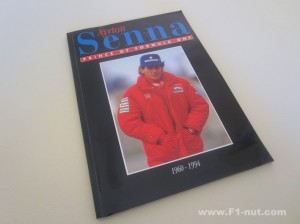 Ayrton Senna – Prince of Formula One by Various (Ken Ryan) (reviewed 3 October 2014 here)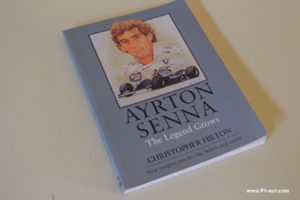 Ayrton Senna – The Legend Grows by Christopher Hilton ( reviewed 23 June 2017 here)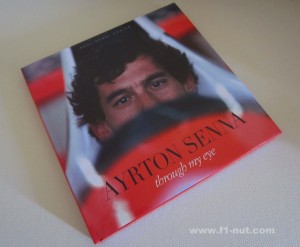 Ayrton Senna – Through My Eye by Paul-Henri Cahier (reviewed 9 September 2012 here)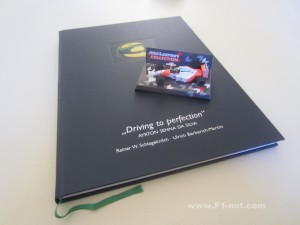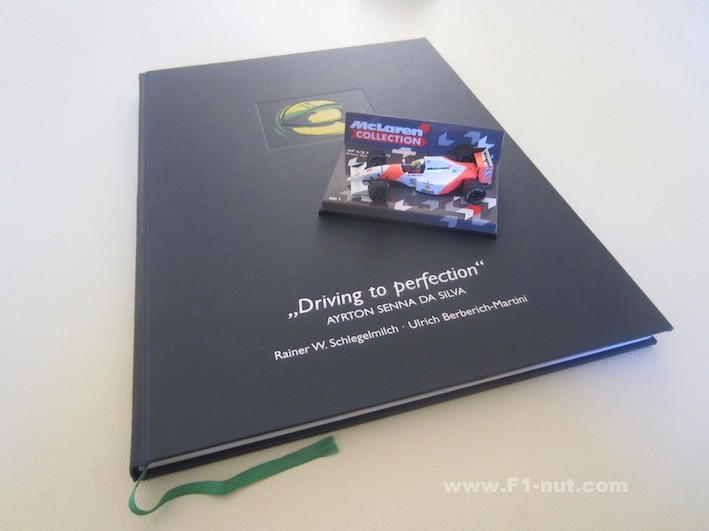 Driving to Perfection – Ayrton Senna de Silva by Rainer Schlegelmilch & Ulrich Berberich-Martini (reviewed 2 May 2015 here)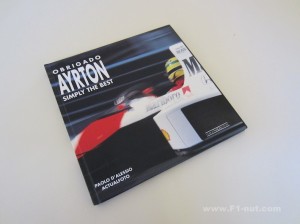 Obrigado Ayrton by Paolo D'Alessio (reviewed 12 July 2013 here)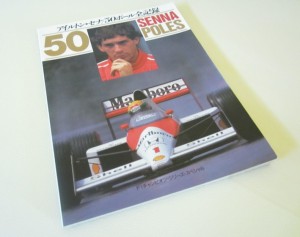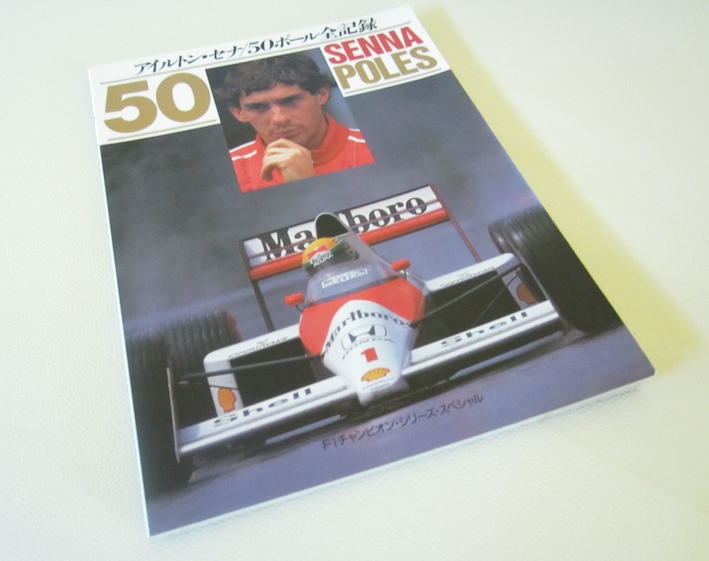 Senna's 50 Poles by Christopher Hilton (reviewed 7 October 2012 here)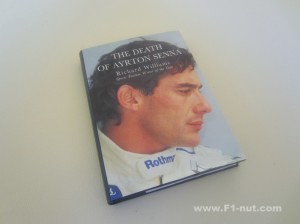 The Death of Senna by Richard Williams (reviewed 12 May 2014 here)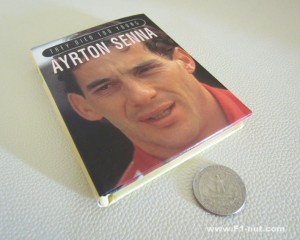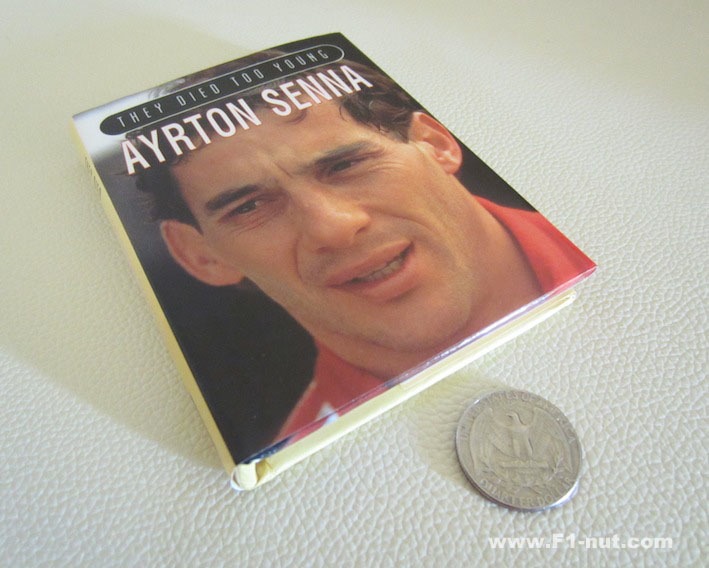 They Died too Young – Ayrton Senna by A Noble (reviewed 26 Dec 2012 here)