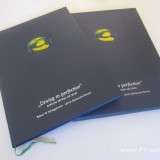 Rare Book Review: Driving to Perfection Ayrton Senna de Silva by R. Schlegelmilch & U.Berberich-Martini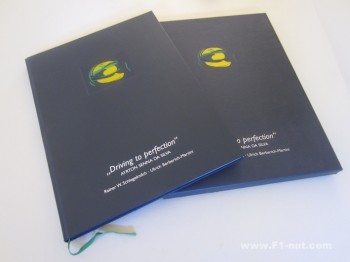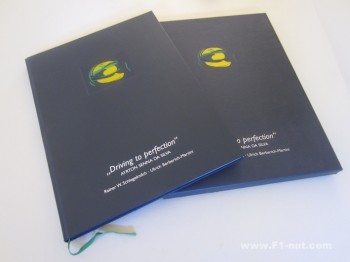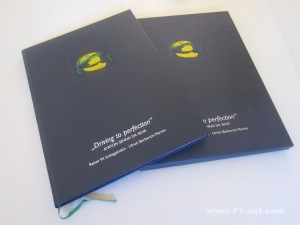 :
:
:
:
:
:
:
:
Author
:
Rainer W. Schelegelmilch, Ulrich Berberich-Martini
Photographer
:
Rainer W. Schlegelmilch
Posted May 2, 2015 by
f1nut
There aren't too many F1 books that don't easily sit on a standard size bookshelf. "Driving to Perfection – Ayrton Senna de Silva" by Rainer Schlegelmich and Ulrich Berberich-Martini is definitely one of them. At a colossal 41cm high, this heavy quality slipcase book is a trip down yesteryear both in terms of photos and lithograph production quality. They just don't make these types of books anymore.
Released in 1994, this photo book was a tribute publication for collecters after Ayrton Senna's death. At 96 pages, it's a compilation of some of Schlegelmilch's classic Senna photos.
Many of the photos are now also published in Schlegelmilch's later books. So if you're looking for a Schlegelmilch Senna photobook, nowadays you'll be better off getting a copy of Rainer's "50 Years of Formula 1 Photography" which contains many of the same photos (and is a massive photobook compilation to boot). This book is a more expensive one due to its limited print run and high quality paper and binding.
Gerhard Berger writes the foreword alongside Rainer's and Ulrich's introductions. Typical of Schlegelmilch books, the text is multilingual in English, German, Italian and Spanish.
The photo gallery includes a range of car & portrait shots (many of them capturing Senna's various moods of intensity) but they are largely during his McLaren career. Photos of the Tolemann & Lotus are limited.
Wow Factor/Money Shot: When first released, it was the large format size, page quality and slipcase.
Suitable for: die-hard Senna collectors only.