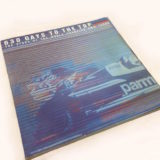 Book Review: 630 Days to the Top: The Story of the World Champion BMW Turbo by Uwe Mahla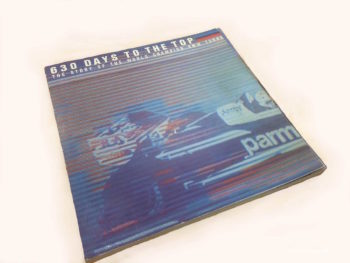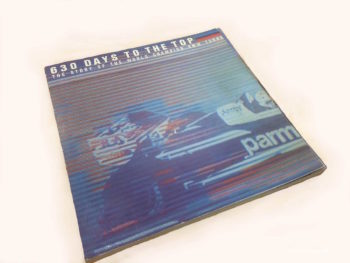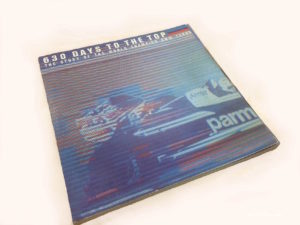 :
:
:
:
:
:
:
:
Author
:
Uwe Mahla
Photographer
:
Rainer W. Schlegelmilch
Publisher
:
BMW
Positives
Great archival photos
Negatives
Lacking a little in-depth technical detail
Posted February 16, 2017 by
f1nut
Let's take a look at another F1 engine book. I loved the unique aero designs of Gordon Murray cars, particularly the Brabham BMW turbo era cars of the early 80's. A celebration of the BMW turbo engine powering the Brabham BT49 & BT52 cars was a 1984 book "630 Days to the Top: The Story of the World Champion BMW Turbo" by Uwe Mahla of BMW's own press department.
At 118 pages, this retro photobook is laid out to look like a diary album for a TV documentary- there are lots of grainy close up TV style pictures of BMW sportscars and Brabham BMW F1 cars.
The opening chapter provides a brief historical backdrop with the development of the Apfelbeck 4 value design in the 60s, 1.4 litre turbos into the BMW sportscars in 1977 and F2.
The bulk of the book looks at the 1983 BMW turbo engine and traces the trials and tribulations of Nelson Piquet's 1983 title season. Sprinkled in between are profiles of BMW's Paul Rosche and Brabham's Bernie E and Gordon Murray. There is also an extract of BMW's Dieter Stappert's "Piquet Story' on his friendship with Nelson.
Other than the Piquet Brabhams, the book also briefly mentions Dieter Quester's 1983 European Sportscar championship title victory and Hubert Auriol riding the BMW motorcycle in the 1983 Paris-Dakar rally.
Being published by BMW, it's easy to dismiss this book as corporate propaganda but to the engine enthusiast it does contain some interesting photos of engine components and a backstory narrative of BMW technical engineers' involvement. Aside from the photos and some basic race results at the rear, there isn't much other technical content.
In 2017, I wouldn't recommend rushing out and buying this unless you happen to find a super cheap 2nd hand copy in the shops.
Wow Factor/Money Shot: Some excellent archival photos – Alex von Falkenhausen driving the 4 value designed 310bhp BMW engine retrofitted in an old 60's Brabham chassis (pg 13), BT49 crash test car (pg 49)
Suitable for:BMW fans