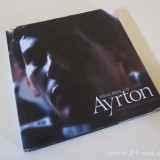 Book Review: Memories of Ayrton by Christopher Hilton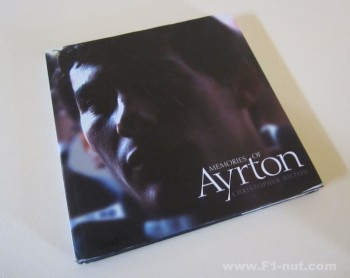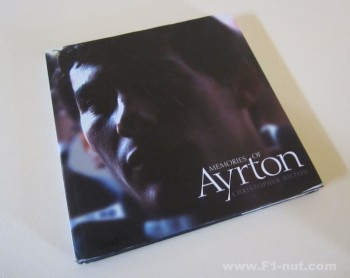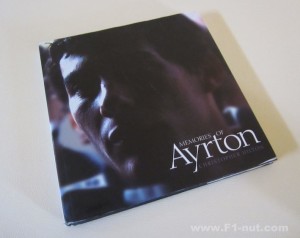 :
:
:
:
:
:
:
:
:
:
Author
:
Christopher Hilton
Publisher
:
Haynes Publishing
Positives
Unique collection of quotes and insights from people who knew, raced or worked with Ayrton Senna
Posted March 2, 2013 by
f1nut
Its almost 10 years now since the late Christopher Hilton's book on Ayrton Senna (one of many) "Memories of Ayrton" was published but for me, it still rates as one of the best Senna books. The book is basically a collection of interview quotes from "…over 120 people who knew him.." including drivers (Tambay, Bernard, Herbert, Stewart, Fittipaldi, Berger, Barrichello, Alesi), engineers (Pat Symonds), team personnel (Ron Dennis, Frank Williams), officials (Max Mosley, Sid Watkins), sponsors, journalists and close associates.
The best sections are ones that capture quotes on pivotal career highlights – like '84 Monaco, testing for Penske and '93 Donnington.
The chapters of the book are loosely chronological from Senna's early career up until his Williams days although many chapters  focus on one specific event or an aspect of his personality rather than cover a period of his career in a racing series or team. The opening chapters interviews fellow karters and the fact that Senna never managed to win a karting world championship even though he competed 5 times, his time in the feeder formulas, Toleman, Lotus, McLaren then Williams. Other sections of the book focus on recollections of Senna's faith, his compassion and relations with the media . The best sections are ones that capture quotes on pivotal career highlights – like '84 Monaco, testing for Penske and '93 Donnington. Of course, Imola '94 also gets a section and the quotes also make interesting reading.
So is the book balanced? Is it just full of quotes of praise and admiration for Senna or does it also include quotes of some of the negative aspects of Ayrton Senna's personality? Fortunately, Hilton has included quotes and memories of some of the psychological ruthlessness that Senna (and all world champions) displayed – (e.g. Mark Blundell's comments) and some more comical moments (e.g. Alesi at Pheonix, Barrichello, Berger).
The photography in the book is varied and collected from various private sources from the haunting portrait shot by Rainer Schlegelmilch on the book's cover; choice press clippings; famous portrait and racing photos in his Lotus, McLaren Honda and Williams; and more private photos of christmas cards and his passport and bible.
Its a testament to Hilton that this style and format of driver book was copied again for a later book on James Hunt (see review) and even Ronnie Peterson (see review). Its one of my favorite Senna books (see my list of recommended Senna books) that requires a few sessions to carefully read and absorb the detail.
Make no mistake, this book doesn't replace any of the many Senna biographical books – its main appeal is that it provides insights into Senna the driver from a different perspective. As a standalone book, the book doesn't go into a lot of racing career detail but after reading it, it confirms to the reader how complex a perfectionist Senna was and how, despite some of his less savory actions, he is held in such high esteem by industry people who are best placed to know.
From a collector's perspective, this book is now moving into the harder to find Senna book category and even ragged 2nd hand copies start around the USD50 mark.
Money Shot or Wow Factor: Having read and accumulated quite a few Senna books, no specific photo stands out – although there are some interesting private photos of memorabilia. The chapters on his karting days and  "The Hot and the Cold" covering his Toleman days make good reading because no too much is written on the earlier days of Senna's career.

Suitable for: Mainly for Senna fans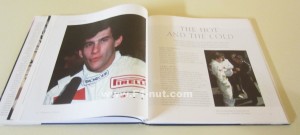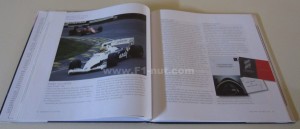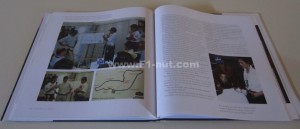 Did you enjoy this review? You can add your own star rating of the book or DVD in the User Rating box above. Or you can add your thoughts or comments below for other readers. Make sure to also check out other similar reviews in the Related Reviews box below!