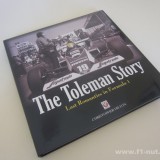 Book Review: The Toleman Story by Christopher Hilton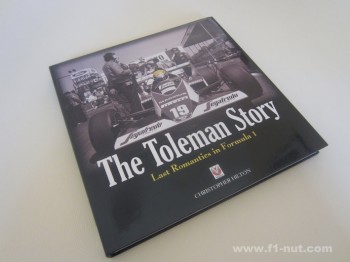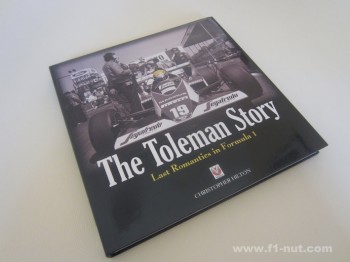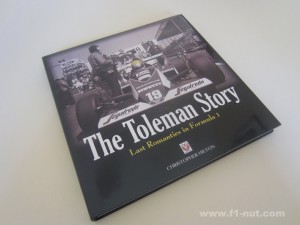 :
:
:
:
:
:
:
:
:
:
Author
:
Christopher Hilton
Publisher
:
Veloce Publishing
Positives
Great personal archival photos
Posted February 14, 2015 by
f1nut
So the auction of Caterham assets, F1 yet again bids farewell to another aspiring small team (with Marussia/Manor next in line). A few small teams do on occasion get to punch above their weight – Toleman was one (with a significant assist by a young Brazilian pilot). It is already in F1 folklore that Senna in his maiden F1 season in modest Toleman chassis almost grabbed victory from Prost in the rain soaked Monaco GP in 1984.
This book is a good compilation of pre-existing material from Autocourse, Autosport and Kimberley's Toleman profile by Bob Constanduros. Although Hilton blends some of his own research and stories into the content, however a lot of the text paraphrases from the original source materials.
Most readers will be attracted to this book because they are Senna fans or fans of the more quirky 80's turbo chassis cars including the very peculiar shape and livery of the Toleman TG183B and TG184.
Senna fans won't be too disappointed – there is a 20 page chapter dedicated to Senna's time with the team from early testing days alongside Johnny Cecotto to the breakthrough podium at Monaco, behind the scenes poaching by JPS Lotus, suspension for Monza to his departure.
The real standout with this book is the photography – the book includes plenty of color photos largely from the personal collection of Brian Hart and various other photographers. Amongst the photos, Hilton has included media clippings and even testing sheets from Pat Symonds.
Wow Factor or Money Shot: Testing photos of the black carbon fibre TG183B at Silverstone from Brian Hart; lesser known early Senna photos
Suitable for: Senna fans, F1 historians and fans of the underdog teams.