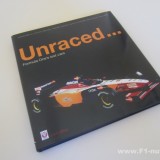 Book Review: Unraced…Formula One's Lost Cars by Sam Collins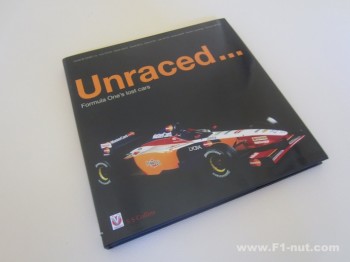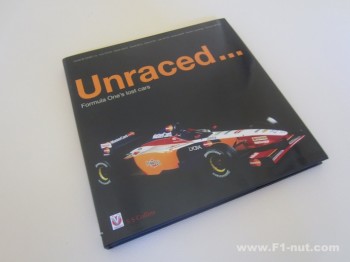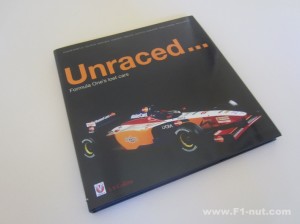 :
:
:
:
:
:
:
:
:
:
Author
:
S S Collins
Publisher
:
Veloce Publishing
Positives
Nicely researched and great photos
Negatives
What about the Ferrari and Williams 6 wheelers?
Posted January 25, 2014 by
f1nut
Pre-season testing is just around the corner…unsurprisingly everyone is eager to see how each team's car is different or innovative. Every now and then, teams have produced cars only to pull them before they even clock up any race mileage! Think of the McLaren MP4/18 and the Lola T97. Stuart Collins' book "Unraced…Formula One's Lost Cars" looks at a few of the sport's highly anticipated cars that never quite managed to make it past development into actual races.
The cars included are:
DAMS GD-01
Dome F105
Lola T95/30, T97/30
Honda RA099
Toyota TF101
McLaren MP4/18
Premier 1 Grand Prix/Superfund SF-01
Interim cars  – Bar Honda 067 , Williams BMW FW21B
Stuart Collins provides a bit of the technical and commercial background for each car. The book is also full of great color photos including close up chassis and engine shots. I have to admit enjoying the chapters on the Bar Honda 067 test car used for straight line speed tests at Utah Salt flats.
I'm curious if any of the 2014 car noses will resemble the defunct McLaren Mp4/18. Sam Collins has included various shots of Alex Wurz and Pedro de la Rosa testing the MP4/18 and it actually looked fast. Ironic how a car's looks sometimes doesn't equate to performance…
Unraced is an enjoyable book and its unique in tackling a subject that is rarely mentioned. I think it would have been an even better if it could have covered the mystical 6 wheelers that Ferrari and Williams experimented with in the late 70's and early 80's. The Toyota TF110 that was prepared for 2010 but never raced due to Toyota's exit would also be car worth reading more about…hey, Sam how about an updated edition?
Wow Factor or Money Shot: the weird Lola T95/30
Suitable for: Perhaps for F1 fans with slight technical or business inclination.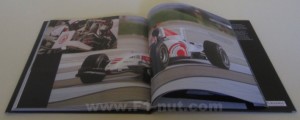 Did you enjoy this review? You can add your own star rating of the book or DVD in the User Rating box above. Or you can add your thoughts or comments below for other readers. Make sure to also check out other similar reviews in the Related Reviews box below!