Blu-ray review: McLaren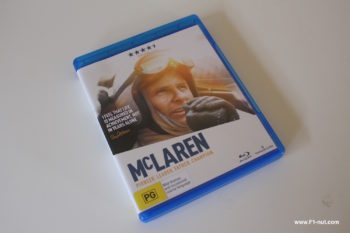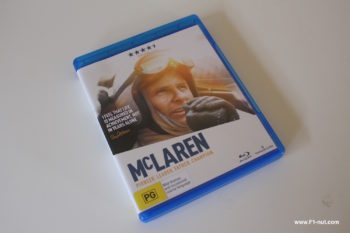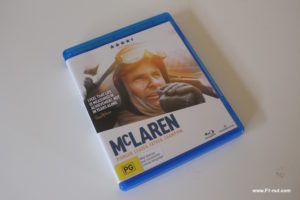 :
:
:
:
:
DVD Subject
:
Bruce McLaren
Positives
Great biopic on the founder and origins of the modern McLaren team
Posted December 3, 2017 by
f1nut
When I picked up my Blu-ray copy of the documentary film "McLaren" I have to confess I didn't have any great expectations, unlike with Asif Kapadia's acclaimed Senna film. As soon as I started watching it though – in High Definition TV and with the volume up, I was transfixed and blown away. Think part Forrest Gump, Grand Prix and Senna – there's plenty of personal, technical and historical content to enjoy with this film.
Even though there is plenty of archival footage and some re-enactments, the pace of the film moves along at a rapid clip. To give more pop culture context to aspects of the challenges faced and culture of the Team McLaren, the director has also included footage of the launch of the Concorde, Elvis in sportscar and some choice scenes from Butch Cassidy and the Sundance Kid.
I loved all of the archival films and photos – the formative years in New Zealand, early racing success in the UK, the combination of John Cooper, Bruce McLaren and Jack Brabham as the new pioneering trio, the origin's of the McLaren Racing team kiwi logo, the first McLaren M1 sportscar, McLaren's first F1 car in 1966, the drama of the 1970 Can Am race and sadly the testing accident at Goodwood.
The film also includes plenty of interviews his team members and peers – including Bruce's wife Patty, Dan Gurney, Sir Jackie Stewart, Eion Young, Chris Amon, Wally Wilmott, Howden Ganley, Robin Herd, Mario Andretti. I did half expect Ron Dennis to make an appearance though….
Like his peer Jack Brabham, it's incredible that Bruce McLaren could design, build and drive his own Formula 1 car to victory. This film is very respectful to this remarkable Kiwi and his story is definitely worth watching.
Wow Factor/Money shot: Lots…Monaco 1960, LeMan 1966, Mosport 1967, Spa 1968
Suitable for: 60's and F1 fans and GT sportscar fans