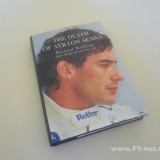 Book Review: The Death of Senna by Richard Williams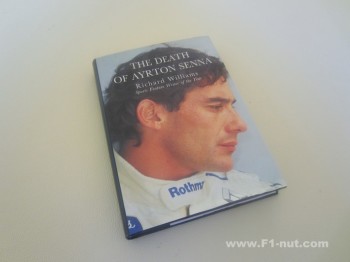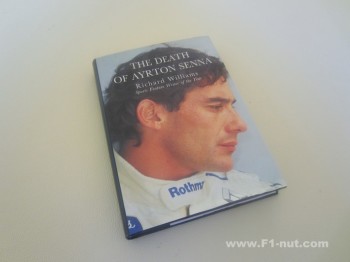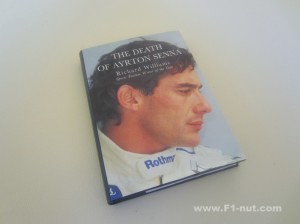 :
:
:
:
:
:
:
:
:
:
Author
:
Richard Williams
Publisher
:
Viking
Positives
Well researched and insightfully written
Negatives
Some photos to complement Williams' observations
Posted May 12, 2014 by
f1nut
I have to confess that I've had a copy of Richard Williams' 'The Death of Ayrton Senna' sitting on my shelf for the last 10 years and never properly read it from front to back. Until this week that is.
On the outside, this book is a rather unassuming small hardcover  with no photos. Being Senna week, I finally decided to read it on my daily work commute and it's actually a very good read.
Richard Williams is one of the talking heads in the Senna movie being a sports journalist having written for the UK Guardian and the Independent.
His book opens with the mass public mourning during Senna's official funeral in Brazil. Williams' writing style gives the reader a sense of being there in the moment. Personally I found his book started off very strong, then repeats a lot of key Senna career moments up to Imola '94 (in a very easy to read non-F1 technical manner) and ends reflecting on different sub-plots during the '94 season that try to tie up loose ends that could help to put Senna's intensity leading up to Imola into context (Schumacher's Benetton B194 traction control software  investigations). The post mortem and Italian inquiry into the accident is one of the more  interesting chapters but I expected a more detail of the investigation given the title of the book.
One thing that is apparent when comparing this to other Senna books is that Williams' research reveals alot of Senna's early career background and explores people behind the scenes. For instance, I haven't previously read the comments of karters from Senna's karting days to try to help explain Senna's psyche behind his shunt with Mansell at the 1992 Australian GP.
This book would definitely suit casual F1 fans who are looking for a short form Senna biography but with some personal perspective. Readers who want a deeper journalistic read will probably find Tom Bowers' The Life of Senna' has more to offer.
Wow Factor or Money shot: There are no photos but a lot of research (much of it from previous Senna books) is captured.
Suitable for: Non-technical F1 fans