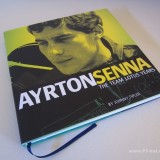 Book Review: Ayrton Senna The Team Lotus Years by Johnny Tipler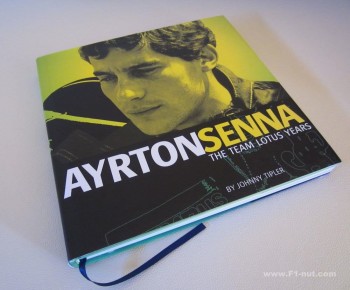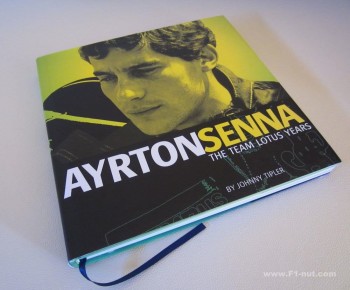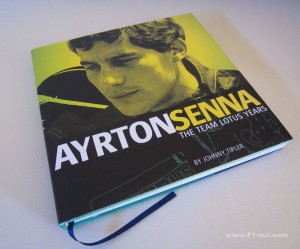 :
:
:
:
:
:
:
:
:
:
:
Author
:
Johnny Tipler
Publisher
:
Coterie Press
Positives
Great photography
Posted August 7, 2012 by
f1nut
Whilst Kimi Räikkönen seems to be enjoying Lotus' resurgence, the Lotus name was last at the top of the timesheets in the mid-1980s with a young Ayrton Senna prior to his world champion success with McLaren. Johnny Tipler's Team Lotus The Ayrton Senna Years doesn't just focus on Senna's 3 seasons with the Team Lotus but documents the team's rebuilding phase in the early 80s, to its revitalization during Senna's tenure and gradual decline by the end of that decade.
Coterie Press have a reputation for publishing high quality F1 books and Johnny Tipler's Ayrton Senna The Team Lotus Years is no exception. Like other Coterie Press titles, this book is heavy hardcover bound with a dust jacket and uses heavy grade paper.
Coterie Press have a reputation for publishing high quality F1 books and Johnny Tipler's Ayrton Senna The Team Lotus Years is no exception.
There is a foreward by former Senna teammate Johnny Dumfries and the book itself is divided into 8 chapters starting with the 1983 season with Mansell and De Angelis in the Lotus 93T & 94T, charting the progress of the Senna years in the 95T through to 99T.  Suprisingly, given its book title, the final chapter covers the Senna-less 1988 season with the Piquet-Nakajima pairing in the 100T.
Tipler who is a reknown Team Lotus writer manages to includes quotes from various ex-team personnel which gives the book much authenticity. The book goes into a lot of background detail besides recounting the various race wins – the commercial maneuvering to get Senna into the team for 1985, team experiences with Senna's early testing, insight into driver-engineer communications, qualifying preparations, relationships with Renault and British American Tobacco, active suspension, etc.
There is a great balance between text and photo – each race during the Senna years is given a few paragraphs including some race quotes. Photography layout is clean, ranging from thumbnails to quarter panel shots with the occasional full or double splash page photo.  There are only a few photos I have seen elsewhere and I doubt there is another book or magazine which has them packaged up together in one publication.
This is not exclusively a Senna history book. Tipler manages to fit in some good chapter coverage on the other Lotus drivers – Mansell, de Angelis, Dumfries, Piquet and Nakajima.  If you happen to be an Elio de Angelis fan, you will also get good value out of this book (note: Coterie Press did release the only Elio de Angelis book I know of, which is also an excellent reference book for Lotus fans – I'll try to post a review of this too sometime).
The fact that this book is so well balanced also gets it onto my list of the best Ayrton Senna books.
Wow Factor or the Money Shot: Plenty of interesting and less-seen photos – Senna sleeping on the garage floor during 1985 testing, team autographed photo of 1986 Detroit victory.
Suitable for: Knowledgeable F1 fan or Senna fan.
Did you enjoy this review? You can add your own star rating of the book or DVD in the User Rating box above. Or you can add your thoughts or comments below for other readers. Make sure to also check out other similar reviews in the Related Reviews box below!