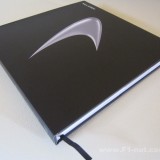 Book Review: McLaren – The Wins by David Tremayne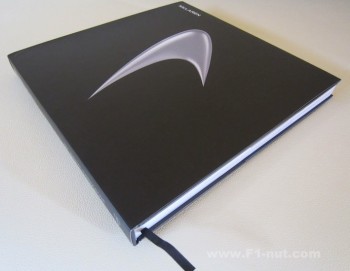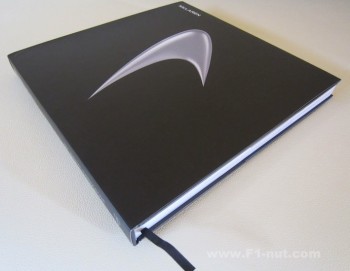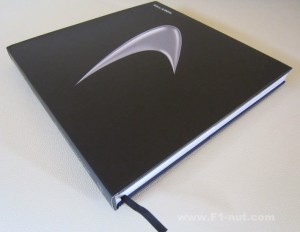 :
:
:
:
:
:
:
:
:
:
:
Author
:
David Tremayne
Publisher
:
Coterie Press
Positives
Consistent with corporate McLaren styling
Negatives
Not as content rich as its sister book - McLaren The Cars
Posted July 31, 2012 by
f1nut
McLaren über cool
After Lewis Hamilton chalked up an excellent win in Hungarian GP for a resurgent McLaren, I think its time to review one of the serious heavy bound F1 books: David Tremayne's "McLaren – The Wins".
"McLaren – The Wins" is the sister book of the excellent "McLaren – The Cars" book by William Taylor. While the earlier book focused on McLaren's race cars, this book chronicles all the McLaren factory wins including their forays in Can-Am and GT class along with their Grand Prix successes.
Both books were written with co-operation of McLaren and published by Coterie Press. The result is immediately obvious with the hallmark McLaren styled dust jacket with the heavy grade pages and high quality print production of Coterie Press. I have managed to add a few Coterie Press books to my collection over the years and have been very impressed by the production value of their books.
Unlike its sister book, "The Wins" isn't packed with a lot of in-depth technical narration. Its coverage is from the first McLaren victory with Bruce McLaren in the 1964 Los Angeles Grand Prix right up to Win #636 by Lewis Hamilton at the 2011 Shanghai Chinese Grand Prix.
Each chapter covers a specific decade and each win is numbered in chronological order with some statistics listed including race venue, pole setter, winner, podium and fastest lap. Tremayne captions each win with a couple of very short paragraphs to summarize the main race highlight – which is a little simplistic and unrealistic – I would have preferred if they could have included quotes from the team personnel or driver for each specific win instead. If you're a fan of McLaren Can-Am racers, there is plenty of material in this book.
The book's photography is its real appeal. There are lots of great black & white and color stills. Most of the photos are track shots of the car with the occasional driver podium photo.
A lot of thought has gone into the book layout which is reasonably well-balanced between text and images. Also included are images of the original race posters and newspaper clippings.
"McLaren – The Wins" is a great companion piece to "McLaren – The Cars" although I think "The Cars" is a superior book due to its better content and technical information.
Wow Factor or the Money Shot:
The sleek McLaren design influence throughout the book. The photos aren't bad either…
Suitable for: Knowledgeable F1 or McLaren fan