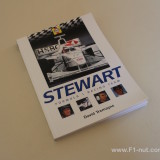 Book Review: Stewart Formula 1 Racing Team by David Tremayne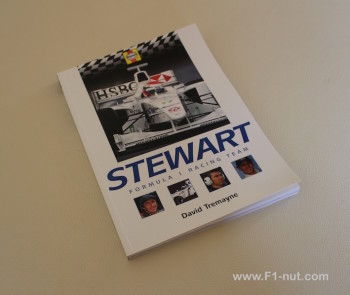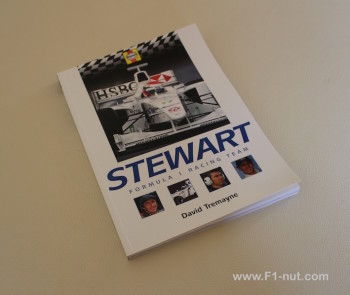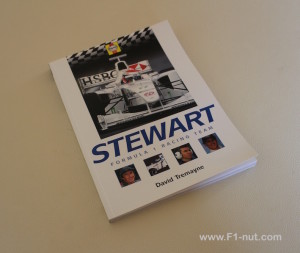 :
:
:
:
:
:
:
:
:
Author
:
David Tremayne
Publisher
:
Haynes Publishing
Positives
One of the few books on Stewart Racing
Negatives
A bit short, like other books in this series by Haynes
Posted July 15, 2015 by
f1nut
Are Red Bull Racing in or out? Just like Mercedes AMG who was once Brawn and Honda in earlier incarnations, Red Bull were once Jaguar and before that were originally the Stewart racing team. David Tremayne's 1999 book on Stewart (along with his other books on Ferrari and Jordan) was part of the Haynes' short softcover book series on F1 teams in the late 90s. While there have been plenty of books written on Sir Jackie Stewart, this is one of the few books that is dedicated to the F1 racing team he founded with his son.
At 160 pages, Tremayne starts the opening chapter with Sir Jackie's own illustrious career and then Paul Stewart's own racing career in F3 and F3000. An eventful plane trip with Ford's Neil Ressler and the seeds of Stewart Grand Prix Racing were sown. The book traces the behind the scenes efforts to get sponsors & engineering together to launch of the chassis with Barrichello and Magnussen. First points, Monaco podium and their breakthrough win at the Nurburgring. Its all here, with lots of interview quotes from Sir Jackie and Paul.
The photography is a collection of various colour shots from Sutton and F1 archives.
Reuben Barrichello is the driver most associated with the team and the book does feature a lot of Reubens but Johnny Herbert is also covered with a short 2 page autopsy on Jan Magnussen's short career. Jos Verstappen is hardly even mentioned.
Overall, this is light leisurely read which will appeal a lot to fans of the Stewart name in racing. There were very few books written on Stewart Racing and you can also pick up this book brand new quite cheaply now.
Wow Factor/Money shot: Nothing unique.

Suitable for: Jackie Stewart and Reubens fans