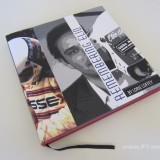 Book Review: Remembering Elio by Lorie Coffey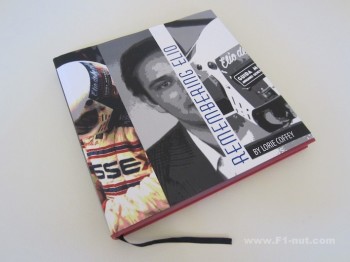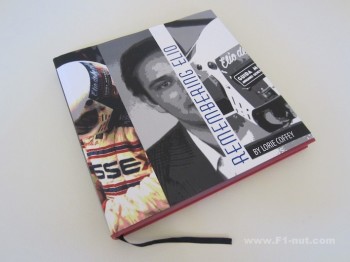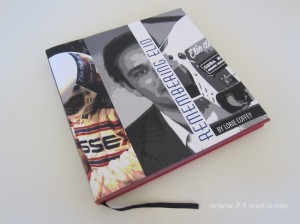 :
:
:
:
:
:
:
:
:
:
Author
:
Lorie Coffey
Publisher
:
Coterie Press
Positives
Lots of rare private family and Team Lotus photos and interviews
Negatives
Nothing major, layout is a bit crowded at times
Posted May 14, 2013 by
f1nut
Tomorrow, May 15 will be the anniversary of the passing of the mercurial Italian F1 driver, Elio De Angelis. Remembering Elio by Lorie Coffey is another great book from the consistently excellent motorsport publisher Coterie Press. This book is one of my favorites and sits just outside my top 10 all time favorite book list.
The hallmark of most Coterie Press books is a heavy quality hardcover full of detailed photography and in-depth research. This is what you can expect from Remembering Elio.
…there are so many rare De Angelis and JPS Lotus photos of the Lotus 87, 88, 88B, 91, 93T (including the double rear wing version), 94T, 95T and 97T.
Lorie Coffey has managed to write a very intimate look at the life of De Angelis. Aside from the usual race career chronology and on track/off track stories that we see in all driver biographies, this book includes early family memories as a child with his siblings, karting exploits, photos of his artistic doodles, Elio's own thoughts on each circuit and photos from De Angelis family album throughout various stages of his racing career.
Text is published in double column format and the book is full of  B&W and color photos in various layouts including thumbnails and double spreads. Coffey makes full use of each page area with text and photo panels – there are times in the book looks a little too noisy but its difficult to complain when there are so many rare De Angelis and JPS Lotus photos of the Lotus 87, 88, 88B, 91, 93T (including the double rear wing version), 94T, 95T and 97T.
Within the chapters dedicated to each of Elio's years in F1, Senna and Mansell followers will get some interesting insights into their relationships with De Angelis that aren't documented in Senna or Mansell biographies. As a Brabham fan, I particularly enjoy the chapter on Elio and Gordon Murray's BT55.
Although De Angelis was perhaps overshadowed by his more aggressive team mates, Coffey's book reminds all fans just what an all round racer, off the track personality and multi-talented artist Elio was.
Even if you aren't a fan of Elio De Angelis (what's there not to like? Even Jean Alesi used Elio's helmet design as a tribute), Remembering Elio has more content and excellent photos of the various JPS Lotus' to keep most die-hard Team Lotus fans happy. There are more unique photos in here than many other dedicated Team Lotus books.
Wow Factor or Money Shot: Lots to choose from with plenty of private photos from the De Angelis family and technical profile photos of the late 80's JPS Lotus turbo monsters including the banned Lotus 88. My money shot is the photo of Elio testing for Ferrari in Gilles Villeneuve's 312T3.
Suitable for: Elio De Angelis and Team Lotus fans.
Did you enjoy this review? You can add your own star rating of the book or DVD in the User Rating box above. Or you can add your thoughts or comments below for other readers. Make sure to also check out other similar reviews in the Related Reviews box below!