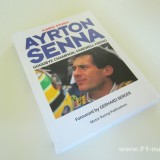 Book Review: Ayrton Senna – Goodbye Champion, Farewell Friend by Karin Sturm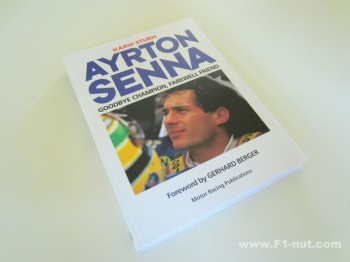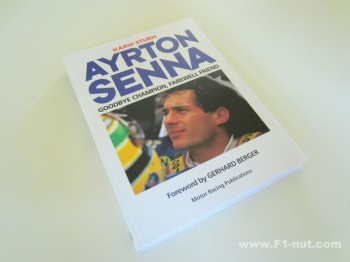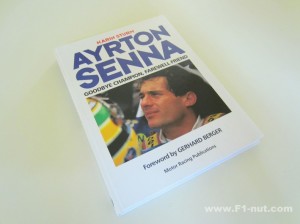 :
:
:
:
:
:
:
:
:
:
Author
:
Karin Sturm
Positives
Details of Senna's life off the track; Great lesser seen photos
Negatives
The book binding isn't strong...
Posted December 8, 2013 by
f1nut
"Ayrton Senna – Goodbye Champion, Farewell Friend" is probably one of the better Senna books that have been published. Written by F1 journalist Karin Sturm, this is a close personal reflection on Senna's career with some behind the scenes stories. The book is also a bit different as it covers parts of Ayrton Senna's outside of F1.
The book opens with the 1994 Imola race and the background events to that weekend. The move from McLaren to Williams and the behind the scenes stuff during Imola and preseason testing. The next chapter looks briefly at some of his major victories – 1st Brazilian GP win, Donington, etc. Next, the 'will he, won't he' contractual dramas with McLaren the 1993 season and Senna's psychological battle to get Ford VII spec engines. The chapter on Senna vs Prost covers a lot of well documented material but Sturm adds more details of various behind the scenes issues in 1988 and 1989. The other chapters deal with other aspects of Senna's character and career – his numerous driver bans and battles with Balestre/FIA; his happy hunting ground of Monaco, his dominance in qualifying as the pole position king, his perfectionist attitude, views on racing accidents, his religious beliefs, philosophical  views on life, family, business ventures and the lessser known personal side to Senna. I found the chapter on Senna's business plans and the formation of the Ayrton Senna Group most interesting – if he were still alive today, there is no doubt that Senna would probably be one of Brazilian big business tycoon and philanthropists.
There a quite a few F1 personalities quoted in this book – Gerhard Berger writes the foreword, there are excerpts from David Coulthard, Frank Williams, Ron Dennis, Heinz Harald Frentzen, Martin Brundle and Nigel Mansell. There are sections of the book which also include quotes from Senna about various subjects during his career  – Prost, F1, racing and motivation.
The photography is in color and there a quite a few personal and candid photos  included in the book.
The binding in my copy is starting to fall apart and pages are now coming loose, which is probably the only criticism I can make about this book.
All in all, "Ayrton Senna – Goodbye Champion, Farewell Friend" is a very interesting read and one that Senna fans will find offers a little extra detail than the traditional Senna start to finish career biographies.
Wow Factor or Money Shot: Photo of Ron Dennis' farewell present to Senna. Chapter on Senna the businessman.
Suitable for: Senna fans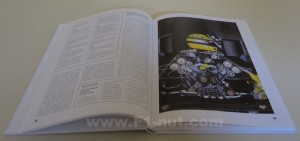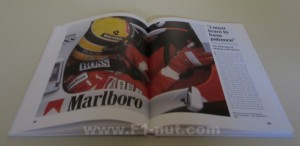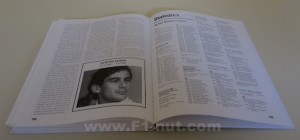 Did you enjoy this review? You can add your own star rating of the book or DVD in the User Rating box above. Or you can add your thoughts or comments below for other readers. Make sure to also check out other similar reviews in the Related Reviews box below!