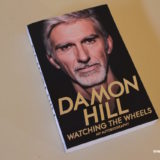 New Book Review: Watching the Wheels – My Autobiography by Damon Hill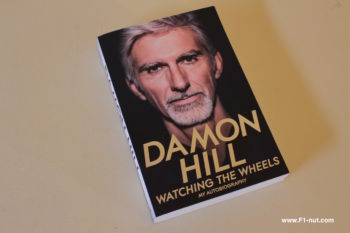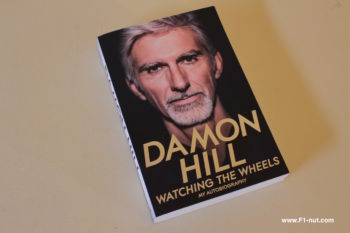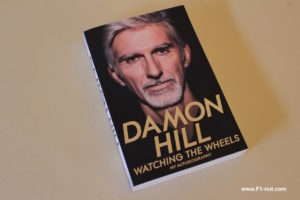 :
:
:
:
:
:
:
:
:
Author
:
Damon Hill, Maurice Hamilton
Publisher
:
MacMillan
Posted October 8, 2016 by
f1nut
With the F1 circus moving to the Japanese Grand Prix this weekend, it was 20 years ago at Suzuka, that Damon Hill (son of legendary British 2 time world champion and Monaco master, Graham Hill), claimed the 1996 F1 world title by beating his then Williams teammate rookie Jacques Villeneuve. Following brief stints at Arrows and Jordan, he retired and virtually disappeared from racing. F1 fans today will recognise Damon as one of Sky F1's expert TV commentators. Pan McMillan has recently published Damon's new autobiography "Watching the Wheels" which is his effort to document how his early family life and the effect of the tragic deaths of his famous father and teammate Ayrton Senna shaped his career. Although Damon has published several F1 diary books while he was racing F1 in the late 90's (see previous reviews: My Championship Year), this book is his first official autobiography.
The opening chapter of the book was a bit of shock. Damon's introspection on his struggles with post retirement depression was definitely not what i expected to read in a F1 driver's autobiography.
Being a Senna fan, I have to confess I read this book out of normal order by starting with the introduction chapters, jumping to the middle chapters covering the 1994 season with Senna to the end of the book with Arrows and Jordan, then back to early chapters (motor bikes, F3 and test driver) to finish it off. The earlier part of the book is almost like a coming of age movie – there are plenty of childhood recollections with his famous father.  Before this book, I hadn't read much of Damon Hill's early career, so much of his story about his gradual rise through Formula Ford and being son of a famous British World Champion still having to cold call for sponsorship.
Damon even offers his own opinion on the cause of Senna's accident (I won't give any spoilers) and how his death thrust him reluctantly into the Williams No.1 driver role. He gives some very frank views of his working relationship with Frank Williams and Patrick Head too. For readers whoi like the business side of F1, he shares many insights into the behind the scenes commercial negotiations with Sir Frank, Tom Walkinshaw, Ron Dennis and Eddie Jordan.
Photography wise, there are a small selection of personal and racing photos from various sources which look familiar from motorsport magazines. If you're looking for great Damon Hill photos, his earlier photo books like F1 Through the Eyes of Damon Hill is a better bet.
For those who haven't read any previous Damon Hill books, "Watching the Wheels" offers a great behind the scenes look at Damon's racing career. It's written in a very honest apologetic way that probably reflects the public's perception of him when he was racing as too gentlemanly, fragile and lacking Schumacher's grit. I thought Damon may have taken the opportunity in the book to berate Schumi for his various clashes on track but he is surprisingly very praising and respectful of Michael.
At 358 pages, Damon's book is a very easy and enjoyable read (it took me around 4 sittings from cover to cover). Damon's story reveals how significant the psychological aspect of motor racing is and particularly how it directly effected the highs and lows of his racing.
This book will mostly appeal to F1 fans of Damon's era in 90's – even though in various parts of the book he makes reference to current F1 events, the majority of the book is focused on his early career and his F1 years. There isn't too much content about his post-F1 career which is a bit of a shame – I'm sure there would be plenty of stories to be told about the politics of the BRDC.
Wow Factor/Money shot: Recount of the Senna-Prost years.
Suitable for: Williams, Senna and 1990's F1 fans
Editor's Note: Review copy courtesy of Pan MacMillan Publishing.