Book Review: Mark Webber's "Up Front – 2010 A Season to Remember"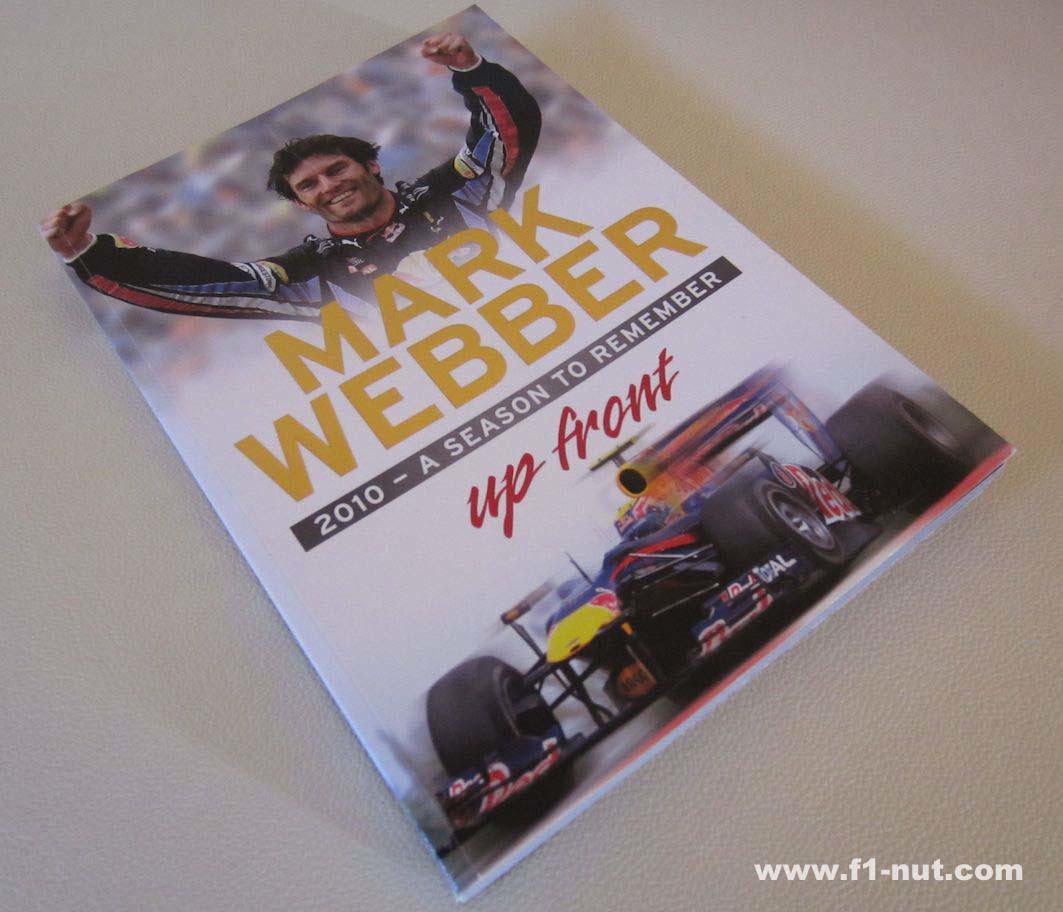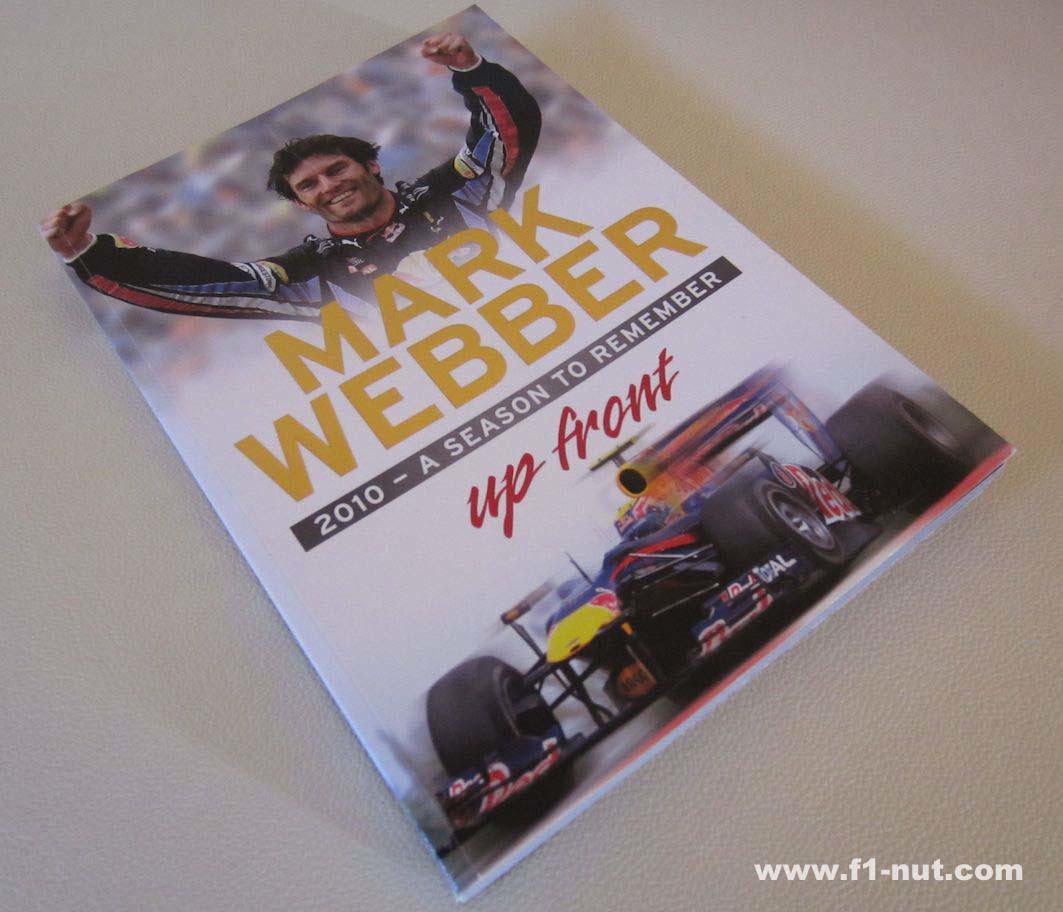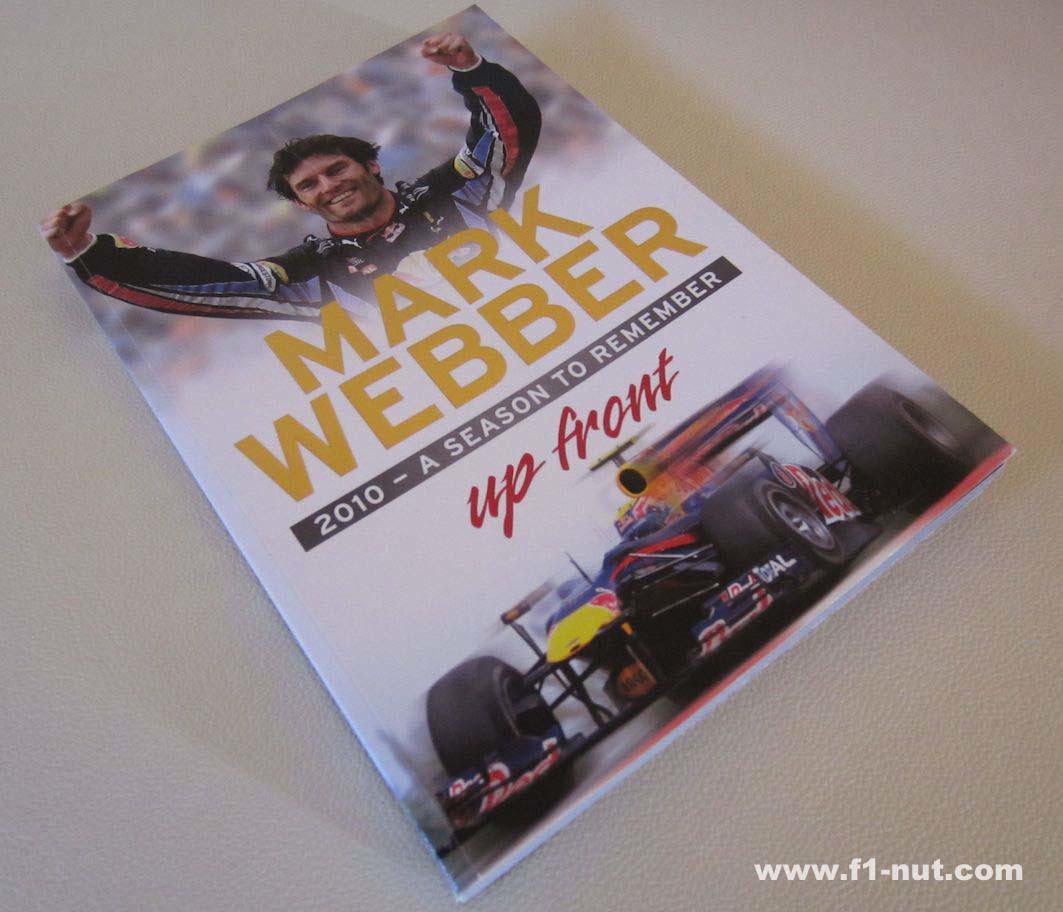 :
:
:
:
:
:
:
:
:
:
:
Author
:
Mark Webber
Publisher
:
MacMillan
Positives
Easy reading; Mark exposes a few hidden secrets about his 2010 year
Posted July 22, 2012 by
f1nut
Mark Webber's book Up Front is mainly focused on the closely fought 2010 season with a short chapter of his 2009 season as a brief introduction.
The layout of Up Front is well balanced between text and photography, although this is definitely more of a photo album than an autobiographic novel.
It covers every race of the 2010 season with some basic race statistics. Each race Mark talks briefly about qualifying and his major incidents during the race. Every now and then, he provides a little insight into his personal life during downtime after and between GP races.
Up Front is a good easy read, its not very technical and is accessible to non-F1 followers. You also don't need to necessarily to be a Mark Webber fan to enjoy it – there are plenty of photos and taking of other drivers. Mark Webber fans should note that the book doesn't cover any part of his pre-2009 career – no doubt that is for another book when Mark finally retires (which could be a few more seasons yet based on his current form….)
Wow Factor or the Money Shot: Many of the book's photos can be seen elsewhere but its main appeal is from its magazine style layout and like most driver authored books, being able to read Mark's diary of the season in his own words – especially his behind the scenes comments on various injuries and infamous in-team dramas like the Turkish and British GPs that season.
Suitable for: Casual sports fan or knowledgeable F1 fan