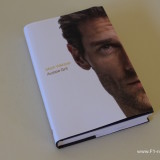 New Book Review: Aussie Grit by Mark Webber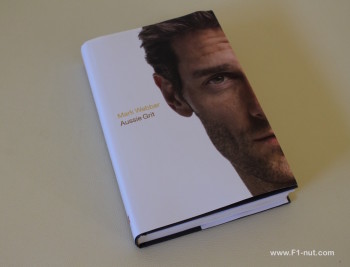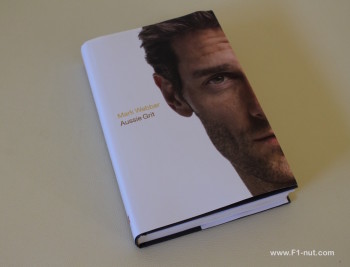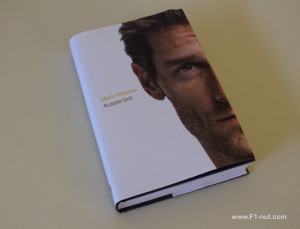 :
:
:
:
:
:
:
:
:
Author
:
Mark Webber
Publisher
:
MacMillan
Positives
Lots of candid opinions and personal insights; high quality binding
Posted August 13, 2015 by
f1nut
When Mark Webber retired from F1 in 2013, many of his fans were hopeful of eventually getting the inside story on Red Bull, the in-team scraps with Sebastian Vettel and the infamous Multi 21 incident during the 2013 Malaysian GP.  With the release of his autobiography "Aussie Grit", F1 fans get Mark Webber's answers to that (and a whole lot more!). Consistent with his reputation as a no-nonsense straight talker, Webber provides a few juicy insights into the internal team clashes with Vettel, Marko and Horner but also a very honest behind the scenes reflection of the personal and family networks that helped seed and support his career from humble beginnings through to an eventual decade of racing in Formula 1.
Presentation wise, this is a proper book! At 390 pages bound and a dust jacket with Mark Webber's name raised and embossed, physically this is a return to an old fashioned traditional hardcover. It's a welcome feel from the typical softcover paperbacks of late.
Compared to Webber's previous book 'Upfront' which was more of a softcover magazine style diary of his 2009-2010 F1 seasons, "Aussie Grit" is very much a traditional F1 driver autobiography. It follows the familiar storyline of many past F1 drivers  – a childhood with little interest in school, early exposure to karting  showcasing some potential talent, a dedicated father's support through the junior racing categories on a shoestring budget, being supported by early sponsors and watched by junior team principals, as a teen moving to the UK to gain experience to progress through Formula Ford, F3, getting signed by a works sportscar manufacturer (Mercedes), learning the ropes in GT racing, landing a F1 test drive and then graduating to a full F1 race seat.
There are 16 chapters from childhood in 1976 all the way to the end of 2014 racing for Porsche in the WEC.  The first half of the book is dedicated to Mark's pre-F1 career and is full of the ups and downs he faced getting to the premier category of F1.
In between of course, Webber shares many of the key turning points & people in his career – his manager & partner Ann Neal, learning from teammate Bernd Schneider, falling out with Mercedes, Paul Stoddart, signing up with Falvio Briatore, debuting with Minardi, getting a bike injury pre-season in 2010 and also his various non-F1 exploits – like the Mark Webber Challenge in Tasmania.
Stylistically, the book is written very much in the unscripted conversational style you hear from Mark in his television interviews. The book also assumes some F1 and motorsport technical knowledge, but does bother to give a historical F1 background to many personalities and circuits, so the complete non-F1 fan can still understand the commentary.
There are photo gallery sections inserted around the 1/3 and 2/3 sections of the book. Photography is collection of colour snaps which follow Webber's full career from early family pics, junior racing, sports cars to racing career highlights at Minardi, Williams, Jaguar and Red Bull.
What about the many burning questions that Mark Webber fans will have? What is Mark's own view on his reputation for bad starts? Did he actually sign with Ferrari? What's the inside story on the famous airborne accidents at Le Mans and Barcelona?  You'll have to read the book to find out.
I particularly found Mark's letter to Dietrich Mateschitz (post-Turkey 2010), Ann Neal's career plan to get to F1 and Luca de Montezemolo's email after Webber hitched a ride with Alonso very interesting exhibits that are included. Also Webber definitely doesn't hold back on his views about WilliamsF1, Michael Schumacher and Helmut Marko!
Of course, readers won't be able to hear a reply from the other side of the garage until Sebastian Vettel releases his memoirs (which I doubt will be any time soon), but Mark Webber's reputation as a straight talker gives readers some confidence that the content in his new book are probably reasonably close to the truth.
Steve Waugh, former Australian cricket captain pens the foreword in the Australian edition while Sir Jackie Stewart writes the foreword for the UK edition (available later in this year).
Personally I would have liked to have read a little more about Mark's technical assessments of the various F1 cars he drove (although he does give a lot of his thoughts on the Mercedes CLK-LM) and also a bit more about his interaction with Adrian Newey but given the book includes so much of his personal behind the scenes stories, Webber and F1 fans in general will find this an enjoyable read and won't be disappointed.
After reading the chapters about the 2010 season, you have to wonder if the championship outcome may have been very different (although Fernando Alonso probably thinks the same too….)
Wow Factor/Money shot:  Personal email to Red Bull management
Suitable for: Webber fans and mid 2000 era F1 fans.
Note: Special thanks to Pan MacMillan for providing F1-nut.con with a review copy of the book.