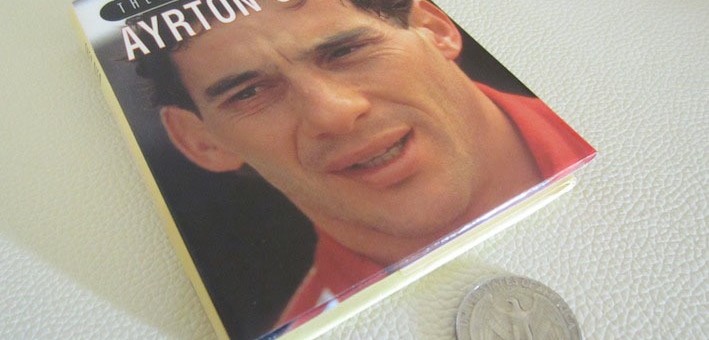 Book Review: They Died Too Young – Ayrton Senna by A Noble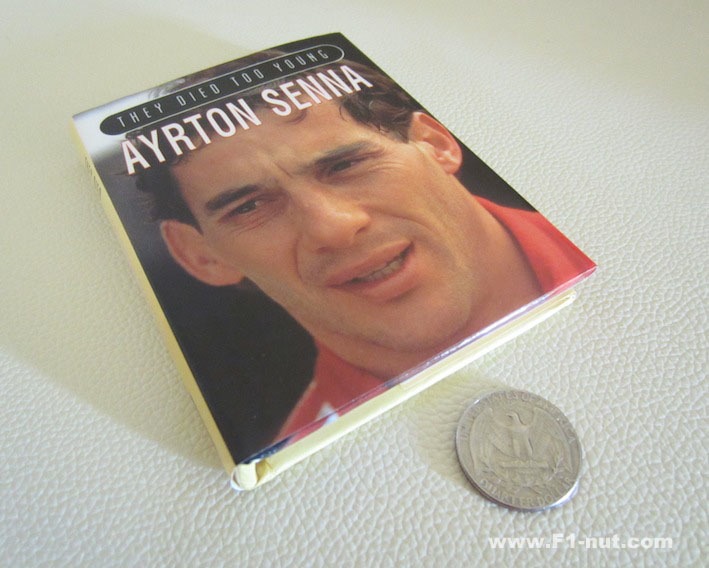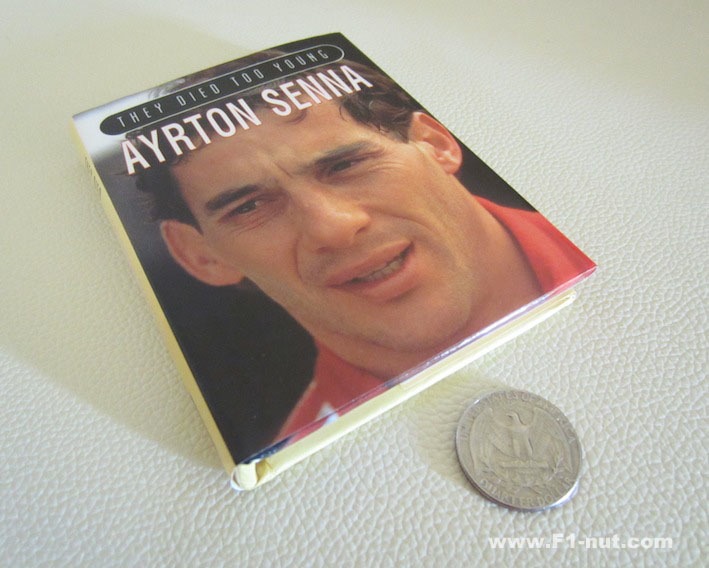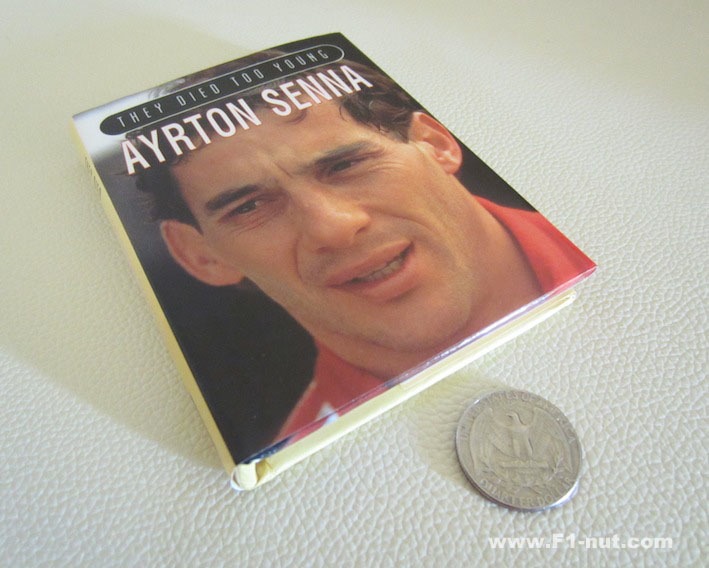 :
:
:
:
:
:
:
:
:
:
Author
:
A.Noble
Publisher
:
Parragon Books
Positives
A mini-me version of a typical Ayrton Senna biography
Negatives
Easy to lose (or miss) on a bookshelf due to its small size...
Posted December 26, 2012 by
f1nut
"They Died Too Young: Ayrton Senna" is easily the smallest book I have in my collection. Its also probably the smallest Senna book ever published. Written by A.Noble, this book on Senna is part of a series of "They Died Too Young" books which also covered other famous deceased personalities like Kurt Cobain, James Dean, Elvis, etc.
If you are a dedicated Ayrton Senna fan, there is probably nothing in this book that isn't covered in a lot more detail in better Senna book titles (see my list) but it does surprisingly cover most of his career from his early karting days right up to Imola 1994. Somehow the author has tried to cram his 1989 to 1994 seasons into one chapter over 10 small pages.
The color photos although few are actually good quality, there is a mixture of race photos, candid personal shots and photos of Prost, Mansell and Piquet.
There are much better Senna books available but if you're a casual Senna fan rather than a die-hard fan and your spare bookshelf space is at premium, you could probably get away with this book if it you can find it in the discount bins.
Wow Factor or the Money Shot: More of a novelty due to its small hardcover size. There are a few photos included that are not widely seen.
Suitable for: Senna fans