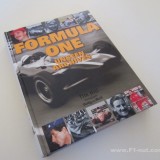 Book Review: Formula One Unseen Archives by Tim Hill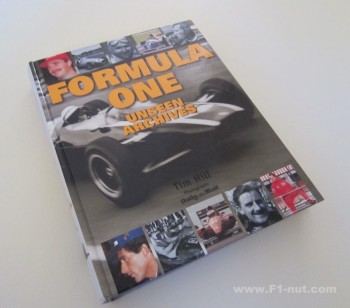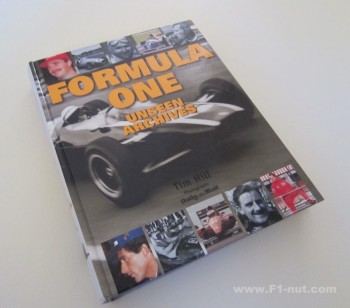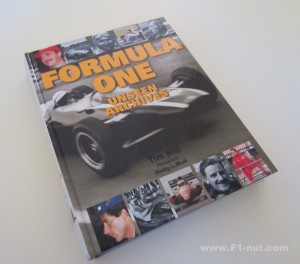 :
:
:
:
:
:
:
:
:
:
Author
:
Tim Hill
Publisher
:
Parragon Books
Positives
Interesting pre-80s era photos
Negatives
Color photos only from 1990 season
Posted March 22, 2013 by
f1nut
Time to look at another older book. Tim Hill's "Formula One Unseen Archives" was billed as a F1 pictorial history book using photographs from the archives of the UK's Daily Mail. Starting from 1950, Hill traces each F1 season and covers some key events during that season – more often than not, its to write about the death of a driver during that season.
The main premise of the book is the publication of previously "unseen" photos from the archives of the UK's Daily Mail newspaper. Whilst some of the photos may have been unpublished at the time of the book's release in 2001, many of the late era 90s photos can be seen elsewhere. Most readers will probably find the photos from the 50's and 60's less familiar and more interesting to study.
At 384 pages, this is a heavy book. Most of the photography is black and white, and color photos don't appear until the coverage of the 1990 season. As the photos are from the Daily Mail, more than 50% of the photos are off-track shots including lots of 'high society' photos often seen in a newspaper tabloid. The book also includes some of the more disturbing photos from the "unseen archives" – like Stirling Moss' career ending crash and the ruins of Graham Hill's plane crash.
The book does have a bias towards British drivers – there are more photos of Graham Hill and Damon Hill than others. Stewart, Moss, Hawthorn and Hunt also feature heavily. In fact, there are photos of Damon Hill in this book from when he was a child, teenager, test driver and through to the 1996 title season).
This book probably falls into the large pool of F1 history books that tries to valiantly document the sport's long history without really differentiating itself from other F1 books on this topic.
Wow Factor or Money Shot: Lots of action shots from past British GPs – Clark on the grid '67, Tambay wheel-less '85; Boutsen shunt '86
Suitable for: 60s and 70s F1 fans; fans of British F1 drivers, particularly Graham and Damon Hill