Book Review: Technology of the F1 Car by Nigel Macknight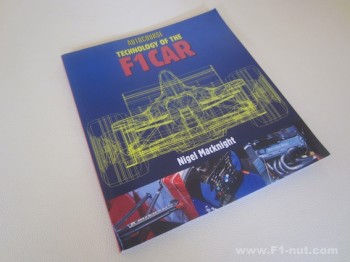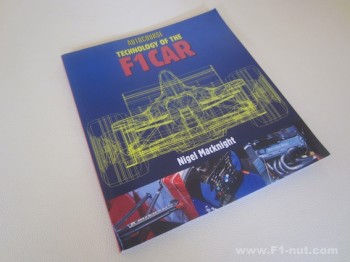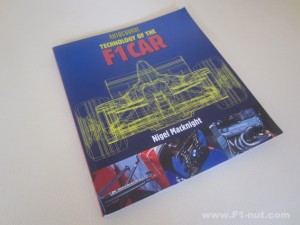 :
:
:
:
:
:
:
:
:
:
Author
:
Nigel MacKnight
Publisher
:
Hazleton Publishing
Positives
An early 2000's behind the scenes look at F1 car design
Negatives
No photo captions. Sometimes its difficult to relate the photo to the text.
Posted February 4, 2015 by
f1nut
Pre-season testing is actually one of my favourite times on the F1 calendar. New car designs and liveries break cover. Although the cars in 2015 are a lot more complex than those a decade ago, some basic technical principles still rule – aero, tyres and engines. I've previously reviewed several F1 design books – this time I'm looking at an older text by Nigel Macknight "Technology of the F1 car".
This softcover book was published in the early 2000's when Arrows, Jordan and Jaguar were still on the grid and Michael Schumacher was dominating everyone in the Ferrari. It contains 7 chapters, each filled with photos largely from the Autocourse library:
Chassis
Crash-testing
Aerodynamics
Engine & Transmission
Brakes
Suspension, Wheels & Tyres
The cockpit
The photos feature a variety of the teams and the most comprehensive chapter is probably the one on chassis design & manufacture.
Although the photos are great (featuring a selection from crash.net/Autocourse), without captions its sometimes difficult to grasp the exact technical detail relevant to the chapter. The book could have used photos or diagrams to help illustrate the technical concepts better.
Overall this is a good little compact softcover but for understanding F1 technical design issues – its more of a light read –  for a more comprehensive look David Tremayne's "The Science of Formula 1" is probably a better read, whilst for the real engineering bods – the F1 technical books by Peter Wright or Ian Bamsey offer a lot more content.
Wow Factor/Money Shot: There are some very nice engine shots (worthy of a PR brochure!)
Suitable for: General F1 fans