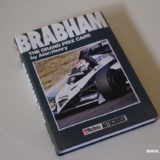 Book Review: Brabham The Grand Prix Cars by Alan Henry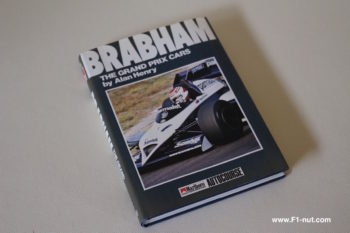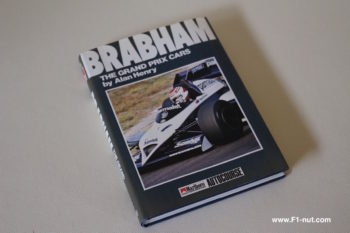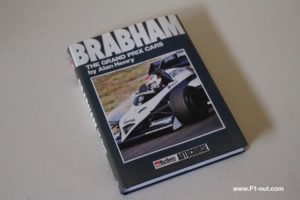 :
:
:
:
:
:
:
:
:
Author
:
Alan Henry
Photographer
:
Keith Sutton, LAT Photographic
Publisher
:
Hazleton Publishing
Positives
Good historical and technical detail
Negatives
Published in 1985, so does cover the last years of the team
Posted September 17, 2016 by
f1nut
Looks like Bernie Ecclestone has secured another formal extension as the head kahuna of F1. While most people associate him as the commercial boss of F1, there was a time when he was the street smart wheeling dealing team principal for Brabham. Part of the Autocourse series published in the 80's, Alan Henry's "Brabham The Grand Prix Cars" is actually one book I like coming back to reading again despite its age, especially to appreciate the era of more open technical interpretation and radical design experiments in F1. Personally I still love the visual design of F1 cars in the late 70's and early 80's – wide chassis, fat tyres, small front wings and low wide rear wings with the occasional side skirts or fan aero aid thrown in!
This book is basically divided into 2 sections that over the 2 most successful eras of the team – Jack Brabham years of 1962-1970 and Bernie's years of 1971-1984.
Alan Henry gives a reasonably thorough run through of the history of the team and its development from season to season sprinkled with interview quotes from key team staff (Tauranac, Murray), mechanics, drivers (Hulme, Gurney, Lauda, etc. ) and other motorsports journalists.
There are some excellent rare B&W photos from personal collections including from Ron Tauranac, Bernie and Gordon Murray. While most of the photography are B&W photos, there are a few choice colour snaps of Jack Brabham in the BT7-Climax and BT33, Dan Gurney in the BT11, Hulme in the BT-24, Hill in the BT34, Wilson Fittipaldi in the BT34, Pace in the BT44 and BT45, Watson in the BT45B and BT46B, Piquet in the BT49C, BT50, BT52B and BT53.
Design buffs will love the off beat photos of the some of the more interesting Brabham cars – including Siivio Moser's BT24, BT39, BT47 Gen 2 fan car design and the BT51 concept chassis. With all the talk of the new Halo device and Red Bull's aeroscreen, it's surprising to see the photo of the full cockpit windscreen canopy tested by Jack Brabham back in 1967 Mexican GP!
Fans of Gordon Murray designed cars (like myself) will be happy reading the chapters dedicated to his various iconic Brabham cars – BT42 through to the BT53 – the Brabham Alfa chapter is a good read with insights into the BT46B fan car concept. Henry includes quotes from Gordon recounting his technical success and misses with various cars during this period.
The only major downside of this book is that it doesn't cover the last years of Brabham in F1 up to 1992, so fans of the BT54 and the low profile BT55 miss out.
Wow factor/Money shot: Random rare photos like the Brabham full canopy, Bernie E as a young racer…
Suitable for: 60's and 80's F1 fans