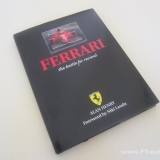 Book Review: Ferrari the battle for revival by Alan Henry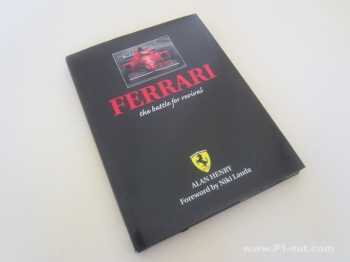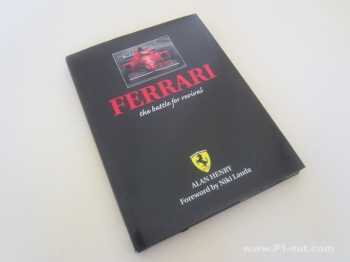 :
:
:
:
:
:
:
:
:
Author
:
Alan Henry
Photographer
:
LAT Photographic
Publisher
:
Patrick Stephens
Positives
Entertaining read
Negatives
Glosses over the 1987-1993 seasons
Posted October 27, 2014 by
f1nut
With Ferrari's new management looking to reboot the team for next season and Fernando on the way out, Ferrari's 2014 season has all the hallmarks of the early to mid 90's.
Alan Henry has written a few books on Ferrari in F1 which I've also posted reviews for: "Ferrari the Grand Prix Cars" and "Four Seasons at Ferrari the Lauda Years". "Ferrari the battle for revival" is a recount of the early 90's pre-Schumacher Ferrari years with Prost, Capelli, Alesi and Berger. Reading Henry's book on the return of Montezemolo to the team in 1992, Niki Lauda as advisor, Postlethwaite as designer, Alesi and Capelli, and the lack of cohesion between the chassis and engine departments which rendered the sleek looking F92A into a dog has a slighty dejavu feeling to it (F14T anyone?).
The opening chapters start with John Barnard's move to Ferrari and his internal challenges in building the 640 in the Mansell and Prost setting. Chapter Four covers the team drivers and their respective issues during their time at the team – Mansell, Prost, Alesi, Morbidelli, Capelli, Schumacher and Irvine. Chapter Five recalls a few important victories and podiums with Berger and Alesi. The final two chapters covers the 1995 and early 1996 season.
Of course, the book was written in early 1996 pre-dating the later success and dominance of the Todt-Brawn-Schumacher combination, so the book's title was eventually self fulfilling.
All in all, a good entertaining book that sheds light into the backroom politics of Ferrari's F1 team in the early 90s but it is very much a book about the Berger and Alesi years. Oh yeah, and Niki Lauda writes the foreword.
Wow Factor or Money Shot: For me its the glorious LAT photos of the F93A
Suitable for: 641, Alesi fans and tifosi historians.