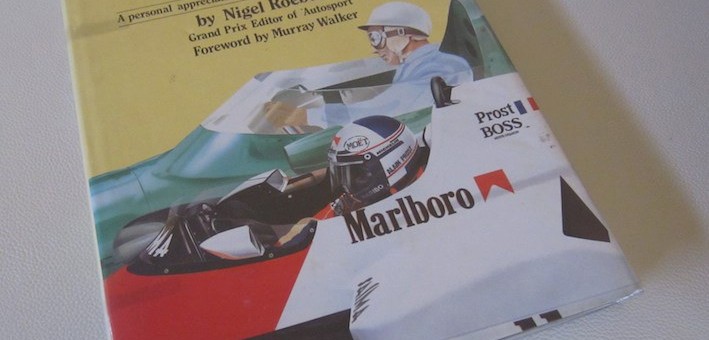 Book Review: Grand Prix Greats by Nigel Roebuck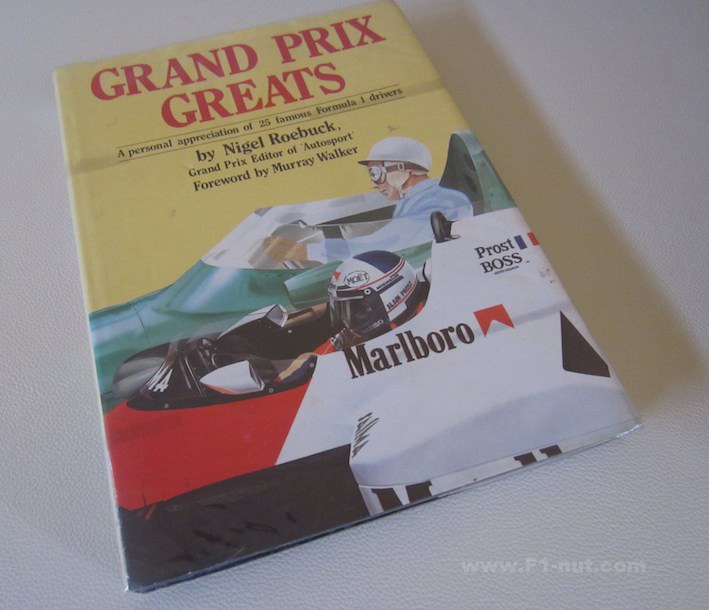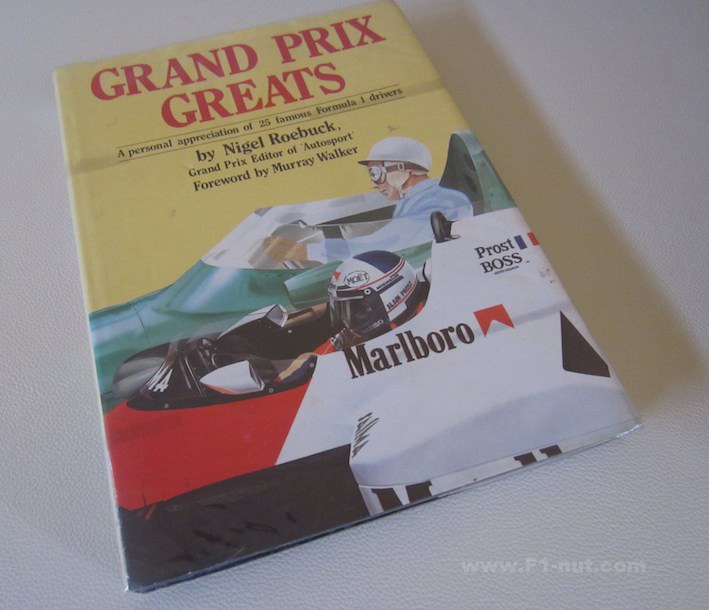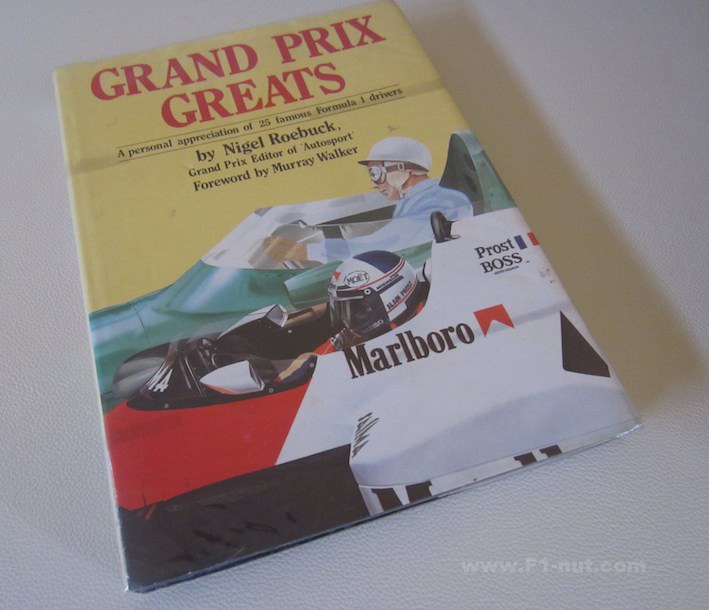 :
:
:
:
:
:
:
:
:
:
:
Author
:
Nigel Roebuck
Publisher
:
Patrick Stephens
Posted November 5, 2012 by
f1nut
Another book review dusted off from the vault. A lot of the modern day debate is whether the current grid's world champions Alonso, Vettel, Hamilton, Button, Räikkönen (BTW, nice comeback win in Abu Dahbi) and Hamilton are worthy of a place alongside the history's great F1 champion drivers. Wind back 25 years and Nigel Roebuck, the editor of Autosport magazine at the time, compiled his 25 top drivers into this book "Grand Prix Greats – A Personal Appreciation of 25 famous Formula 1 drivers". The book covers the usual suspects but also some unexpected ones.
Roebuck dedicates a chapter with his own personal experiences with each of the 25 drivers he covers – Chris Amon, Mario Andretti, Alberto Ascari, Jean Behra, Tony Brooks, Jimmy Clark, Patrick Depailler, Juan Manuel Fangio, Alan Jones, Niki Lauda, Stirling Moss, Ronnie Peterson, Nelson Piquet, Didier Pironoi, Alain Prost, Clay Regazzoni, Carlos Reutemann, Jochen Rindt, Pedro Rodriguez, Keke Rosberg, Bernd Rosemeyer, Ayrton Senna, Jackie Stewart, Achille Varzi and Gilles Villeneuve.
Each driver section has a full page watercolor portrait by artist Craig Warwick and Roebuck's perspective and memories on the driver. There are a decent selection of black & white race photos and plenty of quotes – its great to read Reobuck quoting Ronnie Peterson, Fangio and Regazzoni.
The chapters on the drivers from the early racing eras on Varzi (Nuvolari's rival), Behra and Rosemeyer are informative if you are interested in the pre-1950s grand prix racing.
I find the chapter on Tony Brooks' the most illuminating. Brooks' pragmatic comments about the mindset of the dangers of racing in his era and accepting that this was part of the skill of a driver to avoid injury or death really highlights the philosophical difference between the traditional GP driver mentality and Jackie Stewart's personal efforts to improve driver protections.
Wow Factor or the Money Shot: Gilles Villeneuve shaving the barrier exit at Zeltweg in the 312T5; Fangio in the Lancia-Ferrari at Silverstone 1956 and Rosemeyer in the Auto Union in Donington.
Suitable for: F1 history fan