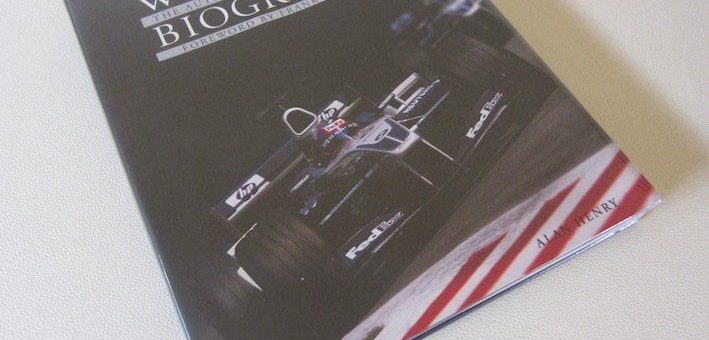 Book Review: Williams F1 The Authorised Photographic Biography by Alan Henry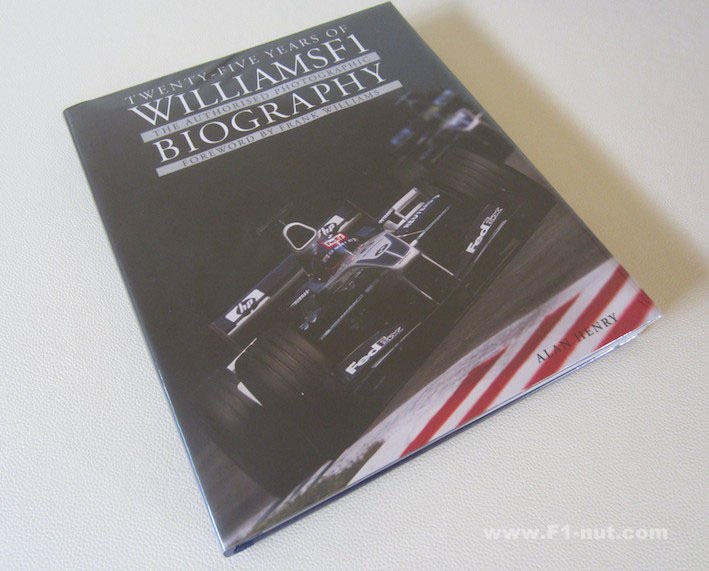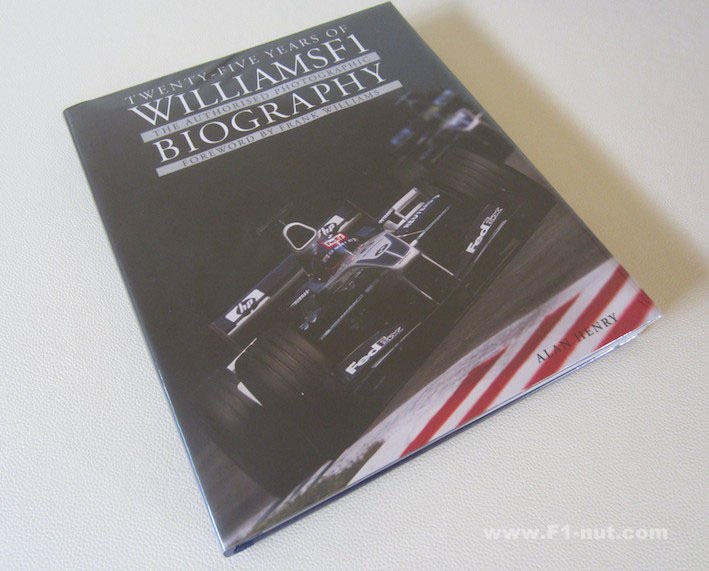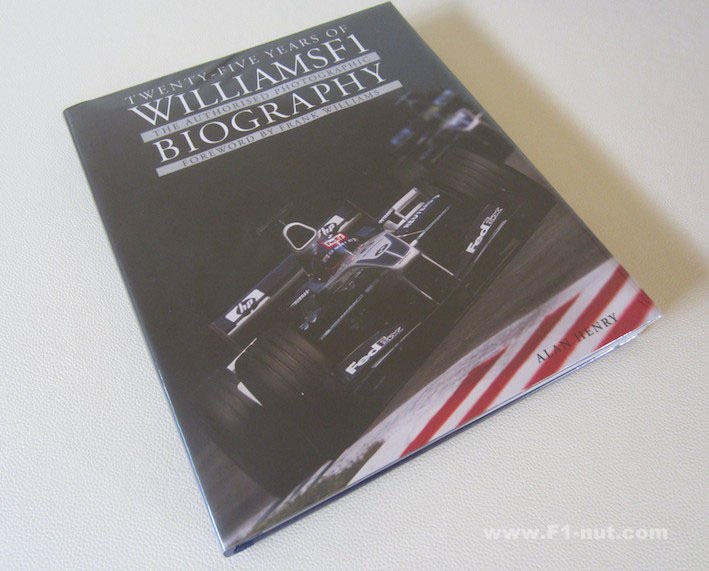 :
:
:
:
:
:
:
:
:
:
Author
:
Alan Henry
Photographer
:
Sutton Images
Publisher
:
Orion
Positives
Very good color photo coverage of Williams' formative F1 years in the late 70s and early 80s
Negatives
Needs a new edition to cover WilliamsF1 since 2003
Posted December 6, 2012 by
f1nut
Williams in recent years have been a shadow of the dominant team they were from 1980 to 1997. This Alan Henry book released in 2003 was a celebration of the Williams F1 team's achievements in Formula One. There are very few recent era Williams F1 hardcovers that have been published compared to books on Ferrari and McLaren. This is probably one of the better photo books.
Williams F1 The Authorised Photographic Biography has chapters structured into the various key phases of the team's development with their engine suppliers: Ford in 1977-1983; Honda in 1984-1988; Judd/early Renault in 1989-1991; dominant Renault 1992-1997 and BMW in 1998-2002.
Alan Henry has written plenty of lengthy F1 books but his narration for this book is mainly used on photo captions. He does give brief background history to each of the specific periods covered by the book chapters and personnel profiles which are spread throughout the book including profiles with quotes of Alan Jones, Patrick Head, Frank Williams, Juan Pablo Montoya and other key Williams team people. Frank Williams' himself even pens a brief foreword for the book.
As a photo album, don't expect to find any detailed race or season statistics, deep behind-the-scenes or technical insights into the cars. Considering how many great and champion drivers the team has had, the book does tend to gloss over many of them with a simple photo and caption. Adrian Newey is only featured in a small photo.
The book's photography is supplied by Sutton Motorsports and the shots of the early 80s cars are perhaps the best as these photos tend to published in the more expensive book annuals and old magazines. The photo sizes and layouts are varied, there are some great double page spread photos. With the volume of color photo history in this book, the red Winfield liveried FW20s and FW21 really look out of character of the traditional blue and white colors that have been common to most Williams cars.
The rear section of the book also includes a summary of Williams race victories up to the end of the 2002 season.
Being now almost 10 years old, it might be time for the publisher to consider a revised edition to cover Williams' post 2003 decline into the wilderness with Webber, Heidfeld, Rosberg and the slow but promising resurgence leading up to this year in Barcelona with Pastor Maldonado…
Wow Factor or the Money Shot: Some nice rarer color photos of the early Williams FW06 and FW07 cars including Alan Jones testing the experimental 6 wheel FW07B and Ayrton Senna testing the FW08C.
Suitable for: Williams and F1 history fans