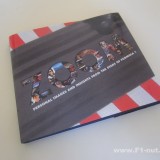 Book Review: Zoom – Personal Images and Insights from the Stars of Formula 1 (2014 edition)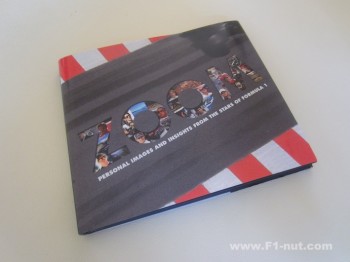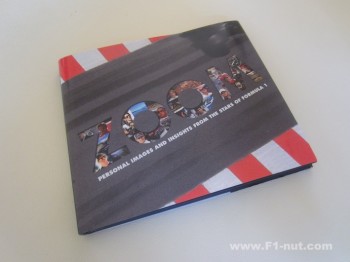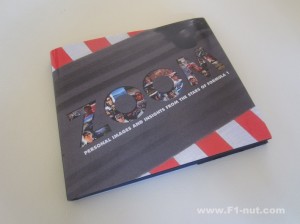 :
:
:
:
:
:
:
:
:
Photographer
:
Sutton Images
Publisher
:
Vision Sports Publishing
Positives
Some surprisingly good color photography and for a fantastic charity
Negatives
A few photos are slightly random
Posted March 13, 2014 by
f1nut
On the eve of the opening race for the 2014, let's also look at a new book launch.
Last year's Zoom: Through the Eyes of Formula One charity photo auction and book was so successful the organisers banded together again and asked the 2013 grid participants to take photos for another round. For those not familiar with Zoom – each driver, team principal and a few selected F1 personalities are asked to take photos and submit them for the Zoom charity auction and inclusion in the photo album book. Most of the photos are very high quality and give the public a much more personal insight into each of the drivers and team members that isn't normally seen. In fact, the quality and composition of many of the photos might even surprise many F1 fans.
Like last year's photo collection, there are some obvious recurring themes.  Scenic landscapes, city scenes and team camaraderie all seem to be popular subjects. Animal photos are less common this year but it's actually quite interesting to match photos to the driver.
Scenic landscape photo: Sebastian Vettel, Mark Webber, Kimi Raikkonen, Esteban Gutierrez, Adrian Sutil, Pastor Maldonado, Valtteri Bottas, Eric Boullier, Monisha Kaltenborn, Flavio Briatore, Bernie Ecclestone, Michael Schumacher
Pet Animal shots: Sergio Perez, Christian Horner
Team photos: Felipe Massa, Jenson Button, Jean-Eric Vergne, Giedo Van der Garde, Jules Bianchi, Stefano Domenicali, Martin Whitmarsh, Nick Mason
Selfie: Nico Rosberg, James Calado, Johnny Herbert, Suzie Perry
City scenery/landmark: Romain Grosjean, Lewis Hamilton, Nico Hulkenberg, Paul Di Resta, Max Chilton, John Booth, Karun Chandhok,
Crowd scenes: Fernando Alonso, Daniel Ricciardo, Damon Hill,
Car shots: Charles Pic, Toto Wolff, Franz Tost,
Random: Claire Williams, Cyril Abiteboul, Martin Brundle, Liam Cunningham, James Hunt's Family, Adrian Newey, Susie Wolff
Considering recent events since the end of the 2013 season, some of these photos are actually a little ironic (Eric Boullier, Martin Whitmarsh) and some are very poignant – I hope Michael Schumacher is feeling as calm and peaceful as his photo of Lake Geneva.
Layout-wise each photo appears in full size on the left page and the opposite right page, is the photographer's bio, thumbnail portrait (by Sutton Images) and a personal quote explaining the backstory to the photo.
Physically, the book is a reasonably sized hardcover format with a dust jacket. At over 100+ pages of colour photos, its certainly a different style of book than most other typical F1 books. For hardcore F1 petrolheads many of these photos may be a little too "un-F1" instead of the usual hardcore photos of chassis and machinery but if you love photo books generally, then this is actually not a bad compilation.
It should be remembered that proceeds of book sales go to a very good cause – the Great Ormond Street Childrens Hospital in London.  No doubt, this book has the potential to become a yearly publication and develop a following just like the famous F1 annuals.
Wow Factor or Money Shot: It's hard to choose between Fernando's Monzo podium shot and Martin Brundle's photo of Kimi's tyre.

Suitable for: Knowledgeable F1 fans

P.S. I like to give a special thanks to The Outside Organisation (UK) for providing F1-nut.com with a review copy of the book.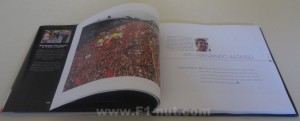 Did you enjoy this review? You can add your own star rating of the book or DVD in the User Rating box above. Or you can add your thoughts or comments below for other readers. Make sure to also check out other similar reviews in the Related Reviews box below!