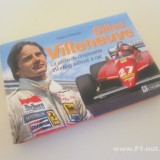 Book Review: Gilles Villeneuve by Paolo D'Alessio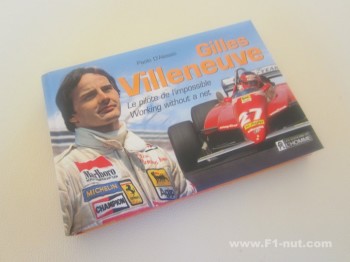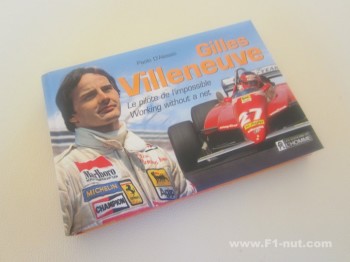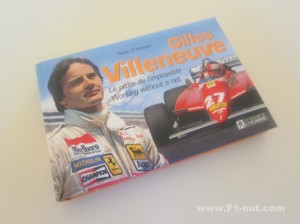 :
:
:
:
:
:
:
:
:
:
Author
:
Paolo d'Alessio
Photographer
:
Paolo d'Alessio
Publisher
:
Gribaudo
Positives
Full color photo chronology of Gilles' career
Posted May 21, 2014 by
f1nut
That's enough Senna posts for a while. Last week was also the anniversary of the passing of another F1 legend, Gilles Villeneuve. Paolo D'Alessio's little book is easily my favorite photo book on the mercurial French-Canadian driver.
Just like the other Paolo D'Alessio books on Ayrton Senna and Michael Schumacher in this small book format, each F1 season in his career is covered by a separate chapter with lots of color photos of chassis and driver in race trim. In fact, there may be one too many shots of Gilles famously relaxing inside his uncovered Ferrari in the pits.
The book is a definite treat for modellers with multiple race photos of every career car in-season included:
McLaren M23
Ferrari 312T2
Ferrari 312T3
Ferrari 312T4
Ferrari 312T5
Ferrari 126CK
Ferrari 126C2
Also included are photos of his racing rivals in Andretti Lotus 78, Mansell Lotus 88, Jones Williams FW08, Scheckter Ferrari 312T4 and Pironi Ferrari 126C2.
The text is limited to a brief 1 pager summary for each season in English and French. The final page is a quote from Enzo Ferrari on his fondness for Gilles.
This is really a no-nonsense photo album for all Gilles fans. The photo gallery doesn't indulge in personal or private photos – its 100% racing action shots and in-cockpit portraits with lots of layout variation. All 180+ pages too.
Wow Factor or Money Shot: A fan on the 312T3? Plenty of race shots here
Suitable for: Tifosi, Gilles fans and modellers (is there any difference?)





Did you enjoy this review? You can add your own star rating of the book or DVD in the User Rating box above. Or you can add your thoughts or comments below for other readers. Make sure to also check out other similar reviews in the Related Reviews box below!