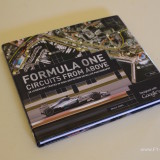 Book Review: Formula One Circuits from Above by Bruce Jones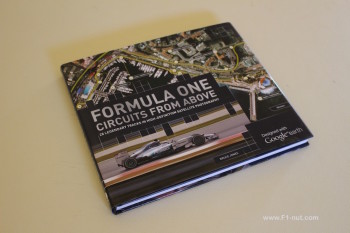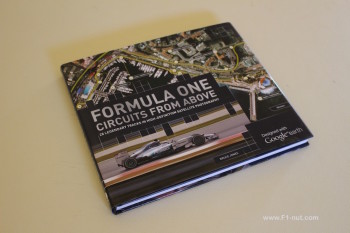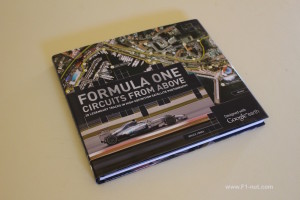 :
:
:
:
:
:
:
:
:
Author
:
Bruce Jones
Photographer
:
LAT Photographic
Publisher
:
Carlton Books
Positives
Double page track layouts superimposed on Google Earth pictures; Includes some classic F1 tracks
Posted October 7, 2015 by
f1nut
Suzuka is such a beautiful circuit with its unique curves and figure 8 layout. A book that uses Google Earth aerial photos to map F1 circuits is Bruce Jones' "F1 Circuits from Above".
This landscape format hardcover book is split into 4 basic chapters which cover the F1 circuits in Europe, Asia/Middle East, Americas and Australia has its own chapter! Looking at the European chapter, many of the tracks have disappeared from the current F1 calendar and its interesting that many of the current tracks are in the Asia, Middle East and the Americas.
The complete list of circuits covered in the book are:
Spa
Magny Cour
Hockenheim
Nurburgring
Old Nurburgring
Brands Hatch
Silverstone
Hungaroring
Imola
Monza
Monaco
Zandvoort
Estoril
Barcelona
Yas Marina
Sakhir
Shanghai
Suzuka
Sepang
Marina Bay
Buenos Aires
Interlagos
Montreal
Circuit of the Americas
Indianapolis
Watkins Glen
Adelaide
Melbourne
For each track, Bruce Jones provides a short 1 page history with a 1+1/3 page photo, which is followed by a double page aerial Google Earth photo with each corner/curve highlighted with the gear speed. This is then followed up with a double page circuit guide with thumbnails of key track corners and then a double pager covering famous driver victories and incidents.
Due to the same layout used to describe each track, the book is a little repetitive – although the saving grace are the excellent color photos from the LAT photographic archive and the inclusion of historic tracks like Watkins Glen, the old Nurburgring, Zandvoort, etc.
With so many new tracks like Sochi, Mexico and Baku making their entrance, these books can become quickly outdated.
It isn't better or worse than other previous books dedicated to F1 tracks so it will appeal to the casual F1 fan rather than F1 historians who will be better off picking up books dedicated to specific tracks.
Wow Factor/Money Shot: Old Nürbürgring and Adelaide
Suitable for: General F1 fans