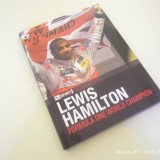 Book Review: Lewis Hamilton Formula One World Champion by Bruce Jones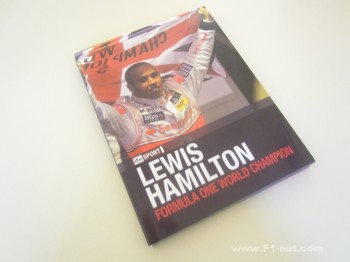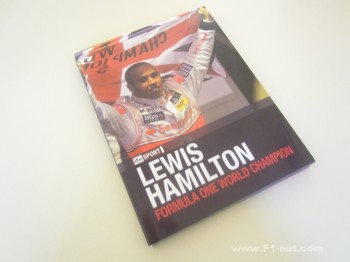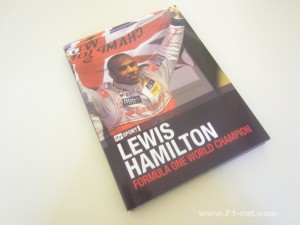 :
:
:
:
:
:
:
:
:
Author
:
Bruce Jones
Publisher
:
Carlton Books
Positives
Great photos of Lewis' early career in lower formulas
Negatives
Very condensed version of the 2008 season
Posted April 10, 2015 by
f1nut
After taking the 2014 title, Lewis is probably at the height of his powers. Hard to believe its took him 6 years to win his 2nd championship since 2008 (Fernando are you still counting?) Bruce Jones' "Lewis Hamilton Formula One World Champion" was published in 2008 shortly after his maiden championship title. There have been a few books on Lewis and this one is probably a middle choice in between Mark Hughes' detailed biography "Lewis Hamilton – Full Story" and Lewis' own "My Story".
This book consists of 5 chapters – a brief background, Lewis' karting days, junior racing formulae, 2007 F1 season and 2008 F1 season.
Lewis' intra-team battle with Nico last season put a spotlight on their past history together in the junior ranks. Unfortunately the book only mentions their races together over a few pages. Mark Hughes' book provides a lot more insight and research into early Hamilton-Rosberg rivalry.
The strength of this book is capturing Lewis' meteoric rise through the ranks, with choice quotes from his mechanics and team principals. It's sometimes easy to forget the Lewis once drove for Manor!
The section on his breakthrough 2007 season avoids a lot of the Alonso/Ferrari-gate controversy. In fact, its Filipe Massa who is pictured as Lewis' main opponent. The book does spend a lot of time, re-living many of the races and Hamilton's 2007 victories. The chapter on 2008 season and his title triumph in 2008 however is surprisingly short.
Photos are also a strong point with several nice LAT color snaps.
Wow Factor/Money Shot: Definitely photos from his karting days
Suitable for: strictly Lewis fans