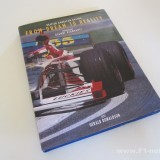 Book Review: From Dream to Reality by Gerald Donaldson and Gianni Giansanti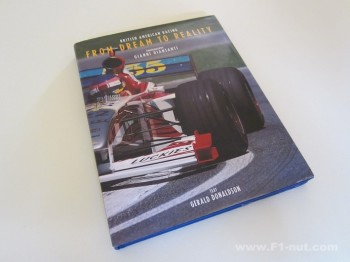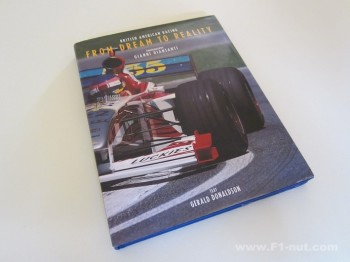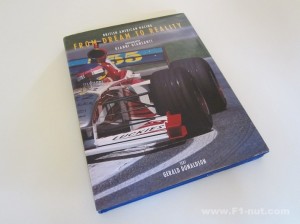 :
:
:
:
:
:
:
:
:
:
Author
:
Gerald Donaldson
Photographer
:
Gianni Giansanti
Publisher
:
Hazleton Publishing
Positives
Good behind the scenes look at the BAR team
Negatives
Like the team itself, the book seems more like a corporate brochure.
Posted November 8, 2013 by
f1nut
While the speculation intensifies on whether Ross Brawn and Mercedes AMG racing will indeed split after the end of the season, its funny to think that the team not so long ago was 2009 constructor's champion Brawn GP which was born out of a management buyout of Honda which prior to that was British American Racing (BAR). Photographer Gianni Giansanti (the same photographer as Jacques Villeneuve – A Championship in Pictures) has captured the build up to the formation and Brackley factory build out of BAR's maiden season with the Lucky Strike/555 inspired zipper livery BAR001 in this 1999 book "British American Racing – From Dream to Reality".
The opening chapter introduces the well known characters in the team – Villeneuve, Pollock, Reynard, etc. but also the team personnel behind the scenes from the front desk receptionist to the designers to the workshop mechanics.
Surprisingly there are more photos of Ricardo Zonta and Craig Pollock than Jacques Villeneuve. Also Giansanti's photography subjects are more focused on the factory and team personnel in this book than the usual race car chassis photos – there a lots of B&W team staff photos and short profiles in the first half of the book. It feels a lot more like a company annual report though than a motorsports book.
The second half of the book is a photo collection of the first part of BAR's 1999 season campaign from the first race in Melbourne, Australia through to Monza, Italy. I picked up this book in a bargain sale but even now it seems incomplete (kind of like the team's actually progress). It really puts into perspective what a great season Brawn GP had in 2009 with Ross Brawn, Jenson and Rubens 10 years later from the ashes of the BAR-Honda team.
Wow Factor or Money Shot: Cows grazing in the foreground of the 1999 Austrian GP? The best photos are in the factory at Brackley, especially the picture of the race car next to the BAR liveried autoclave.

Suitable for: Ricardo Zonta fans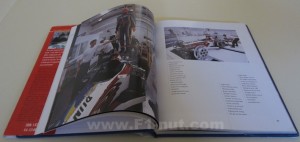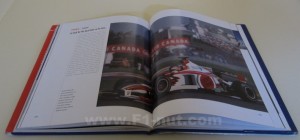 Did you enjoy this review? You can add your own star rating of the book or DVD in the User Rating box above. Or you can add your thoughts or comments below for other readers. Make sure to also check out other similar reviews in the Related Reviews box below!