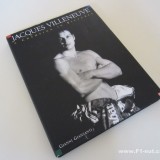 Book Review: Jacques Villeneuve – A Champion in Pictures by Gianni Giansanti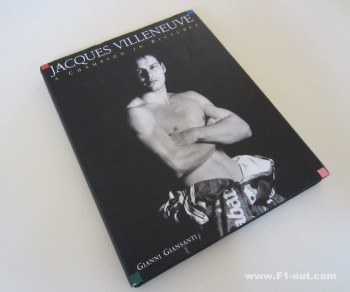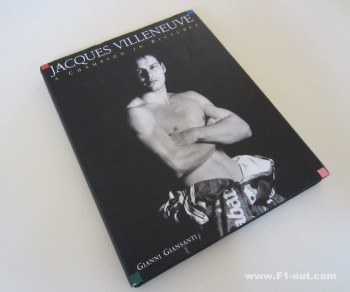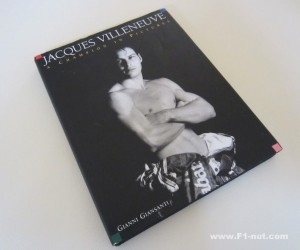 :
:
:
:
:
:
:
:
:
:
Author
:
Gianni Giansanti
Photographer
:
Gianni Giansanti
Publisher
:
Goldstar Holdings
Positives
Good balance of action racing shots and private photos
Negatives
Minor - more off track photos than trackside
Posted April 5, 2013 by
f1nut
Its interesting to hear 1997 World Champion Jacques Villeneuve, now a Sky Italia commentator, commenting on the Vettel/Webber/Red Bull spat at the Malaysian Grand Prix. After recently posting a review "Driving Ambition" the biography of Alan Jones, Williams' first world champion driver, it kind of makes sense to review a book on Williams' last world champion to complete the symmetry. In the late 90's there was an abundance of books on Jacques due to a number of reasons – his meteoric success in F1, his anti-F1 establishment personality, being son of the legendary Gilles and the hope that he would be the new arch-rival to Michael Schumacher. Its unfortunate that his post 1997 race results dimmed his final career standing, but "A Champion in Pictures" is a celebration of Jacques at the height of his powers, photographed by Italian photographer Gianni Giansanti who was given exclusive access to Jacques and the Williams team.
There is a decent mix of hard core racing photos, track side b&w mood shots and more personal behind the scenes photos.
The opening chapter of the book starts with Jacques first winter testing session at Estoril, skips his maiden GP at Albert Park and jumps to the Brazilian GP. There is a huge chapter on photos of Jacques' past time away from the track (lots of alpine ski photos). Other chapters include Frank Williams, Monaco, Japan '96, Craig Pollock, his support staff at Williams, Imola '97, Magny-Cours '97, his then girlfriend, Suzuka '97 and Jerez.
The text is simple and is printed in large fonts translated from the original text by Cédric Daetwyler. There are occasional quotes from Jacques himself but its definitely not a book with detailed narration.
Being a photobook, the photography is good and the layout is varied. There is a decent mix of hard core racing photos, track side b&w mood shots and more personal behind the scenes photos. Some readers will recognize a few of Giansanti's photos that appeared in Gerald Donaldson's book "Villeneuve – My First Season in Formula 1" by the same publisher. Surprisingly, there are no photos of Jacques v Damon in Suzuka '96 or Jacques v Michael in Jerez 97.
Wow Factor or Money Shot: The chapter on Frank Williams and photos of Jacques and Frank  in discussion are probably more interesting and candid than any of the car or racing shots.
Suitable for: Mainly JV fans, there is some material for Williams fans but not enough if you aren't particularly a Jacques fan.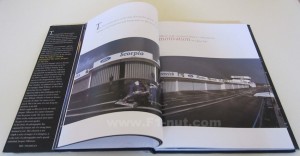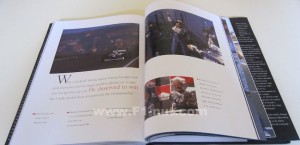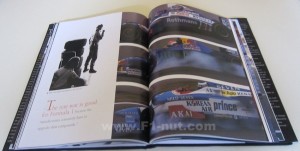 Did you enjoy this review? You can add your own star rating of the book or DVD in the User Rating box above. Or you can add your thoughts or comments below for other readers. Make sure to also check out other similar reviews in the Related Reviews box below!