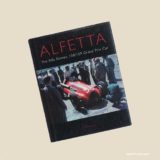 Book Review: Alfetta – The Alfa Romeo 158/159 Grand Prix Car by Ed McDonough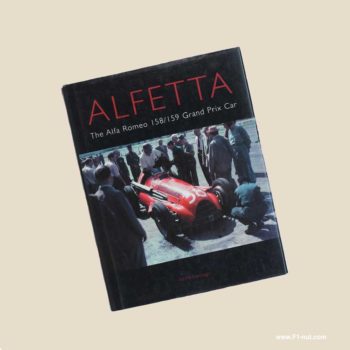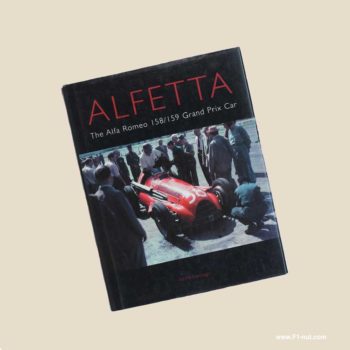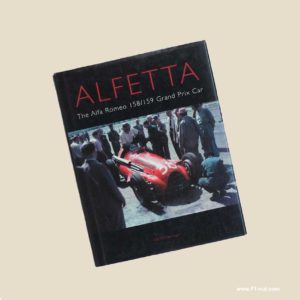 :
:
:
:
:
:
:
:
:
Author
:
Ed McDonough
Photographer
:
Peter Collins
Publisher
:
The Crowood Press
Positives
Well researched; great archival photos and photos of restored 159
Posted March 11, 2017 by
f1nut
While recently admiring online photos of a 1:18 scale Exoto XS Alfetta 159, I felt compelled to dig out Ed McDonough's book on this iconic race car "Alfetta – The Alfa Romeo 158/159 Grand Prix Car". Ferrari and 156 book fans will be aware Ed is more well known for his excellent "Ferrari 156 Sharknose" book.
The book consists of 9 chapters and 2 appendices – a brief foreword is written by Emmanuel de Graffenried. The chapters chart the origins of the 158 with engine draftsman Gioacchino Colombo, to the first prototype (including great early pictures from the Biscaretti Museum), early races from 1938 to 1940 (Villoresi, Sommer, Severi, Biondetti, Farina), post WWI racing (Wimille, Varzi, Trossi), 1950 world championship (Fangio, Fagioli & Farina), 1951 season and a modern day restoration of the 158 by Mike Sparken. McDonough also makes reference to early books by Pomeroy and David Venables on the Alfettas.
Physically, this book is a pleasure to read – 192 pages in double column layout with lots of matte B&W archival photos and 8 pages of selected colour photos. The 2 chapters on the 1950 and 1951 seasons in particular are full of race photos from the Alfa Romeo archives.
While I would rate David Venables' "First Among Champions" as the benchmark Alfetta book, Ed McDonough's book is still a good companion piece.
Wow Factor/Money shot: Too many to mention – Maserati 4CL (pg 45), Francis Matra 308 (pg 51), 159 elephant trunk air intake and side wings (pg 146).
Suitable for: F1 history and Alfetta fans.