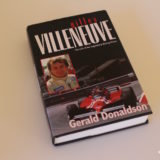 Book Review: Gilles Villeneuve by Gerald Donaldson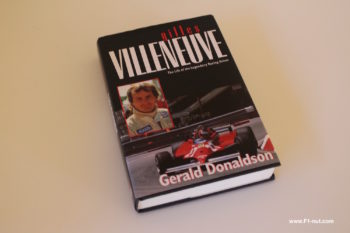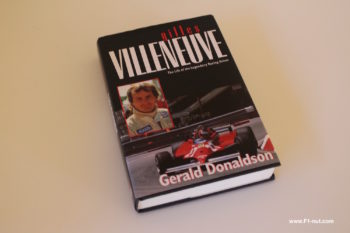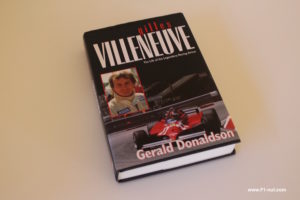 :
:
:
:
:
:
:
:
:
:
Author
:
Gerald Donaldson
Publisher
:
Motor Racing Publications
Positives
One of the more fully researched bios on Gilles
Negatives
Limited photos but otherwise nothing major
Posted June 9, 2017 by
f1nut
The Canadian Grand Prix has a habit of producing maiden victories – think Ricciardo (2014), Kubica (2008), Hamilton (2007), Alesi (1995) and of course the legendary Canadian himself, Gilles Villeneuve in 1978. Who can forget Gilles memorable driving in the rain with a broken front wing blocking his view all the way to a podium? Gerald Donaldson's book "Gilles Villeneuve" is probably one of the more comprehensive biography published on Gilles.
Today's modern F1 drivers come with sponsor dollars and/or groomed from pre-teen age. Reading this book, it's incredible to think that a young married 20 year old snowmobile racer with 2 young kids, no family finances (bordering on broke) and no karting or junior formula racing background could eventually rise up into the coveted Ferrari F1 team and win GPs.
Donaldson had access to Gilles' wife, Joan and his personal manager Gaston Parent to provide good insights. The book traces his early days, standout 1976 Formula Atlantic race, maiden season with a part-time drive with McLaren, his first GP at Silverstone, the phone call and the pivotal meeting with old man Enzo.  The chapters move through his race seasons at Ferrari with all his famous race antics (wheel banging with Arnoux at Dijon), dummy spit with Pironi at Imola '92 and the sadness of his fatal accident at Zolder.
There are only 16 pages of assorted B&W and colour photos from various sources (mostly on track rather than personal or candid shots).
Aside from the racing aspect of Gilles, the book also reveals Gilles carefree and impulse spending sprees while his wife Joan and kids (Jacques jnr) were struggling. Donaldson makes a effort to portray the full craziness of Gilles off track personality too.
Although not a favourite of classic and purist F1 fans, Gilles' ragged edge racing mentality is forever missed…
Wow Factor/Money shot: Powersliding at Trois-Rivieres Formula Atlantic race.

Suitable for: Tifosi and Gilles fans