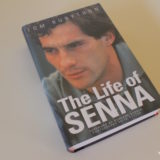 Book Review: The Life of Senna by Tom Rubython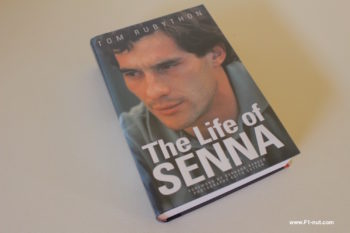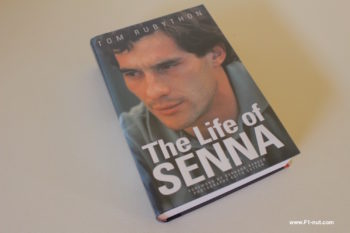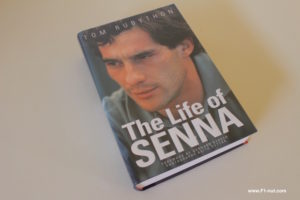 :
:
:
:
:
:
:
:
:
:
Author
:
Tom Rubython
Photographer
:
Keith Sutton
Publisher
:
BusinessF1 Books
Positives
Wealth of researched information
Negatives
Nothing notable
Posted May 1, 2017 by
f1nut
May 1 rolls around again and as always on this anniversary, F1 fans remember the great Ayrton Senna da Silva. I've managed to post reviews of many Senna books on the site but somehow have yet to post a review of this one. Putting aside photobooks, I rate Tom Rubython's "The Life of Senna" as one of the best books on the Brazilian champion.
At over 600 pages (ok, the last 100 pages are full of appendices) this book is a compilation of detailed research and interviews with many motorsport journalists and people in F1 who worked with and raced against Senna including Gerhard Berger, Professor Sid Watkins, Josef Leberer and Nigel Mansell.
All the excellent photos in this book (selected photo galleries spaced at intervals) are provided by none other than Keith Sutton. Sutton himself, published another great Senna book "Ayrton Senna – A Personal Tribute".
Rubython starts the book on the fateful weekend in Imola 1994, then hops back in time to trace Ayrton's career and key events (karting, rapid rise up through British junior formula, Toleman, Monaco 1984, 1st win, McLaren era, battles with Prost and Mansell, move to Williams). The second half of the book chronologically deals with the forensic analysis of his accident, post-Imola issues like the state funeral, the Italian trial and the legacy of safety improvements.
In between these chapters, Rubython also provides insight into influential roles of key family figures in Ayrton's life (his brother, sister and his female relationships, notably Adriane Galisteu) during the rise and rise of his F1 career. The book also covers Senna's non-F1 forays (think of the Senna Minichamps collection) like 1984 Race of Champions  and his 1992 Penske Indycar test.
Throughout the book, Rubython includes various interviews but its the ones with the engineers (Renault) that you get a sense of how detailed Senna's attention to detail and complete emersion in the very facet of the sport to extract maximum performance.
A lot of the content of this book has been covered to a certain extent by other earlier Senna books (e.g. books by Christopher Hilton, Sid Watkins and Richard Williams), but with the benefit of having been published more than 10 years after Senna's death, Rubython has brought all the past material together. It takes a few sittings to read but well worth the effort.
Wow factor/Money shot: 600 pages long
Suitable for: Senna fans