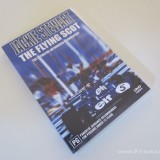 DVD Review: Jackie Stewart – The Flying Scot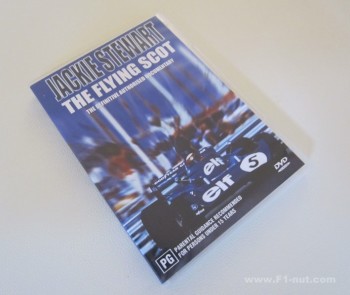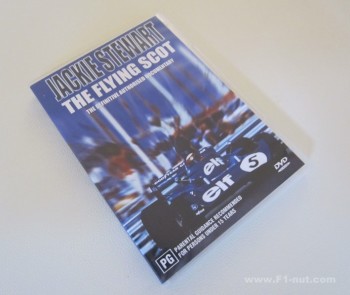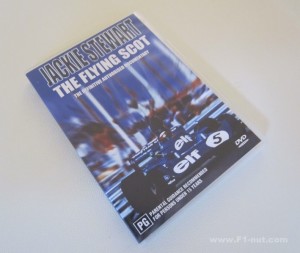 :
:
:
:
:
DVD Subject
:
Jackie Stewart
Positives
Very personal insight into Jackie Stewart's career
Posted March 29, 2013 by
f1nut
With his (*controversial*) victory in the Malaysian GP, Sebastian Vettel now draws equal to another Formula 1 triple world champion, Sir Jackie Stewart's total of 27 grand prix victories. One of the earlier DVDs on Sir Jackie was the 2002 documentary produced by his son Mark Stewart – "Jackie Stewart – The Flying Scot". I believe its occasionally shown on free-to-air but I picked up a copy many years ago from the online retailers on ebay. So let's take a quick look at this DVD.
The opening scenes is a ground level/front view view of a lap of the Monaco street circuit using a camera mounted on the Tyrrell 006 with voiceovers by Jackie Stewart, Sean Connery and Murray Walker.
Over the next 90 minutes, Stewart (along with his brothers) reflect on their early upbringing in Scotland, dyslexia problems, racing, early courtship with his wife to be, national clay pigeon shooting honors, testing with Ken Tyrrell, entering F1 with BRM and Graham Hill, his accident in '66, moving to Tyrrell, 1st world championship in the Tyrrell Matra, starting the GPDA, teammates with Francois Cevert, tragedy at Stewart's last race at Watkins Glen '73, Ford commercial spokesman, TV commentator, backing his son's racing team, bringing Ford into F1 as Stewart Ford Racing and knighthood in 2001.
The documentary also features lots of great early b&w and color footage (including Helen Stewart's own films and personal scrapbook) – maiden victory in Monza 1965 and the photo finish in Monza 1969 to secure his 1st world championship. Although the DVD is PG-rated, some of the 60's footage of burning cars and drivers are admittedly hard to watch even by today's standards.
Included are personal  interviews with Murray Walker, Ken Tyrrell, Niki Lauda, Emerson Fittipaldi and David Coulthard.
I have to admit the documentary really captures the humbleness and modesty of Sir Jackie Stewart rather than being the typical motorsport documentary that focuses only on his many significant racing achievements.
This DVD is definitely for Stewart fans due to extensive Stewart family insight and co-operation but F1 fans in general will still enjoy it with so much old race footage.
Note: More recently, Duke also have a DVD on Jackie Stewart which is part of its Grand Prix Heroes driver series. I'll save a review of that DVD for another post…
Did you enjoy this review? You can add your own star rating of the book or DVD in the User Rating box above. Or you can add your thoughts or comments below for other readers. Make sure to also check out other similar reviews in the Related Reviews box below!