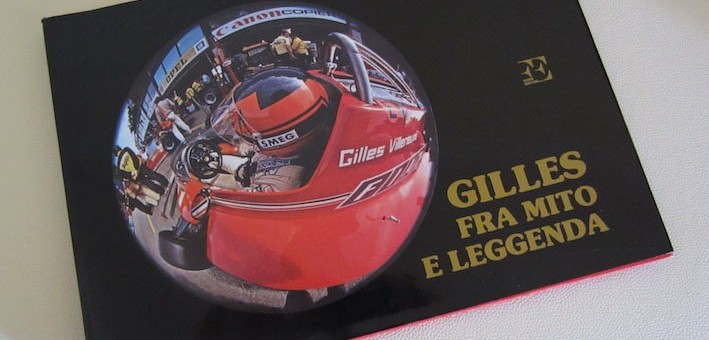 Book Review: Gilles Fra Mito e Leggenda by Silvio Rossi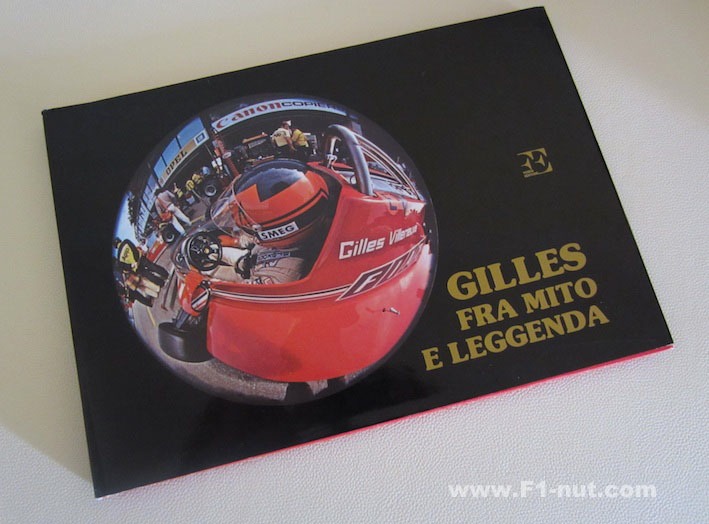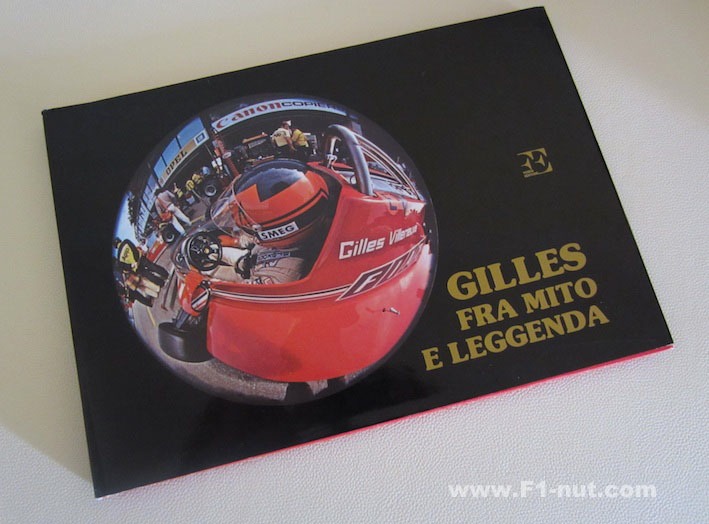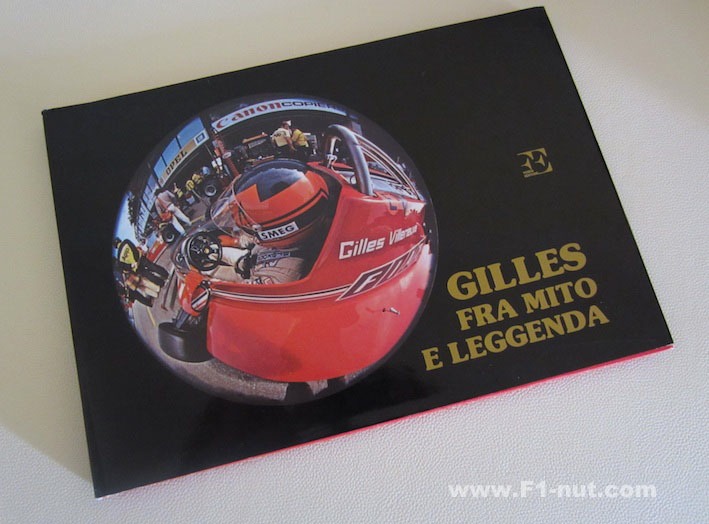 :
:
:
:
:
:
:
:
:
Author
:
Silvio Rossi
Publisher
:
Forte Editore
Positives
Nice Italian momento album to Gilles
Negatives
Very basic photo caption only book
Posted October 12, 2012 by
f1nut
Time for a random book review. Like many F1 fans, Gilles Villeneuve was one of my favorite drivers. Some time ago I picked up an Italian book on Gilles, "Gilles Fra Mito e Legenda" (English translation – the myth and legend of Gilles) by Silvio Rossi which is a great photo album tribute.
This book is a slightly unusual landscape size for most F1 books, so you will need a deep shelf to store this.
The layout is simple – the left page contains a small thumbnail black & white photo in a negative frame with some Italian captions. On the opposite page is the full color enlargement. The photos start with Gilles arrival at Ferrari from McLaren and end with his fatal accident in 1982. The majority of the photos are track shots with Gilles in his racing car and many are wide angle shots which look even better due to the landscape format of the book. The photos are by today's printing standards a little grainy but if you like action photos there are plenty here.
This is nothing deep or particularly special about this book, and it won't satisfy Gilles fans looking to find information on him. There are a few other much better Gilles biographies and photo books (I'll post reviews on these later) but I do think this book is just a nice photo album.
Wow Factor or the Money Shot: Even to this day, the photo of Gilles lying against the fencing at Zolder at the scene of his accident on the 2nd last page of the book is morbid. Some nice track action pictures of Gilles in the 126CK turbo.
Suitable for: F1 history fan