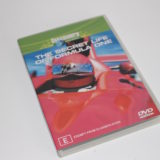 DVD Review: The Secret Life of Formula One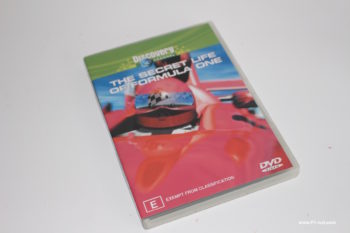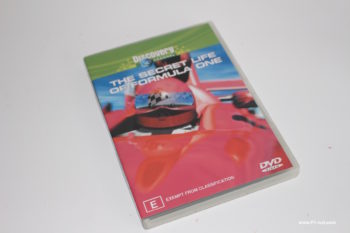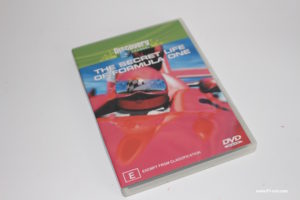 :
:
:
:
:
DVD Subject
:
F1 Engineering, Frank Williams, WilliamsF1
Positives
Insights into WilliamsF1 engineering and car development in the early 2000s
Negatives
Lack of technical coverage of other big teams of the same era - Ferrari & McLaren
Posted May 6, 2017 by
f1nut
While combing through some old DVDs, I stumbled across an old 2002 documentary by the Discovery Channel "The Secret Life of Formula One" and decided to watch it again. This video provides a bit of history of the technical evolution of F1 but it could also be called the "The Secret Life of WilliamsF1 in the 90's" as it offers a lot of behind the scenes footage of the Williams factory circa early 2001 in the FW23 with Ralf Jnr and Juan Pablo.
Putting aside glorified slow-mo promotional footage of the BMW badged Williams, the documentary actually includes some great B&W archival footage from earlier eras of F1 – film of the 1930's Silver Arrows and Alfred Neubauer including actual pitstops and outrageously unsafe refuelling (outlawed by today's standards). Colour archival film includes Neubauer, Fangio in 1950s, Ferrari and the British assault on Mercedes technical supremacy led by BRM with the early British reverse engineering of the Mercedes Silver Arrows cars (hey, Honda there is precedent for the 2017 engine debacle!).  The rise of sponsorship in F1 and its revolution to turbo charge technical budgets via tobacco money is explored.
The documentary also traces the history of Frank Williams and the WillamsF1 team into the 2000 season. Included are live interviews with Murray Walker, Frank Williams and Patrick Head.
On the technical front, the documentary makes an effort (via old PC CAD animation) to explain ground effects and aero. In the early 2000s, CAD design was high technology but compared to today's complex CFD front wings and S-ducts, the FW23 chassis looks down right absolutely plain.
You can still pickup copies of the official DVD on eBay or you might be able to watch it on cable if you have a Discovery Channel subscription.
Despite its age, it's a great documentary for WilliamsF1 fans (although if watching it on today's modern HD TV's, the resolution and aspect ratio of the documentary really shows its age – its very boxy and grainy resolution might put a lot of people off.)