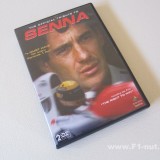 DVD Review: The Official Tribute to Senna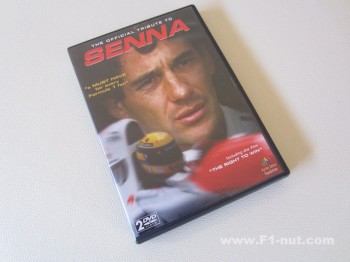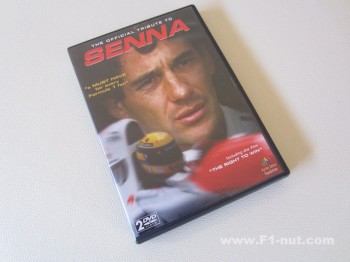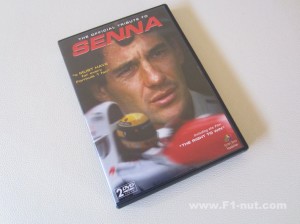 :
:
:
:
:
DVD Subject
:
Ayrton Senna
Positives
2 Discs plus 20 page Rainer Schlegelmilch booklet
Posted January 30, 2013 by
f1nut
Having spotted an Amalgam McLaren MP4/4 diecast in Hong Kong on a recent visit, I was inspired to dig up my old copy of The Official Tribute to Senna. This is a 2 disc DVD compilation of various Senna documentaries – The Right to Win, The Life Style of Ayrton Senna in Brazil, Racing is in my blood and some special feature clips including Ayrton's first F1 test sessions at Donington and his test of Honda's NSX roadcar.
Whilst Manish Pandey's recent biopic movie "Senna" was a much higher production quality film and perhaps intentionally melodramatic, the various documentaries in this DVD collection provide a much deeper insight into Senna, particularly in his native Brazil.
"The Right to Win" is a series of intimate interviews with people recalling their memories of Senna – Alain Prost, Jo Ramirez, Murray Walker, Gerhard Berger, Damon Hill, his sister and brother, his helmet designer, Frank Williams and Rubens Barrichello.
"Racing is in my blood" charts his career from his early karting days through to his various F1 teams. This documentary includes actual personal interviews with Ayrton at his home in Brazil in addition to his race engineers, personal trainer, Ron Dennis and other drivers he raced against – Stefano Modeno, Gerhard Berger, Thierry Boutsen, Mauricio Gugelmin. The most interesting piece is Ayrton's describing his famous 1991 Brazilian GP win. It is also a little weird and ironic to be watching a young Bruno Senna behind the wheel of a powerboat with his uncle heaping praise on him.
Some of the bonus footage is excellent – particularly a very young Ayrton's early F1 test sessions at Donnington behind the FW08, MP4 and the Toleman TG183 turbo cars.
As an added bonus, the DVD also comes with a 20 page booklet called "Images of Perfection" with collection of handy photographs from Rainer Schlegelmilch.
I would highly recommend this Senna fans (although these days, much of the footage can be found on online video sites).
P.S. – I've been posting a lot on diecast models lately and I think its enough for the time being; the next series of posts will go back to the roots of F1-nut.com – reviews of good and rare F1 books. Make sure to come back and check the site…
Did you enjoy this review? You can add your own star rating of the book or DVD in the User Rating box above. Or you can add your thoughts or comments below for other readers. Make sure to also check out other similar reviews in the Related Reviews box below!