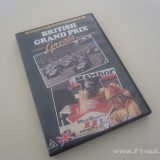 DVD Review: British Grand Prix Greats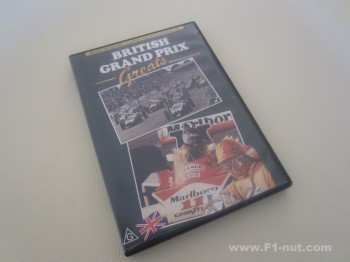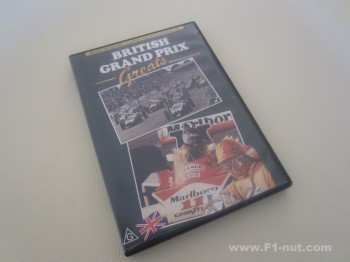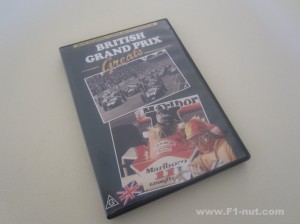 :
:
:
:
:
DVD Subject
:
British Grand Prix Drivers
Positives
Great color archival footage, lots of Stirling Moss and Monaco GP racing clips
Negatives
Glosses over the achievements of some drivers like Clark, Surtees.
Posted July 11, 2014 by
f1nut
In the aftermath of the British Grand Prix and Lewis' victory, I dug up and re-watched an old DVD documentary "British Grand Prix Greats". Although the DVD case looks very nondescript, the actual content of the film is pretty good, especially if you like watching 50's and 60s era cars.
The video starts in the early 1950s with emergence of the new wave of British drivers like Moss, Hawthorn, Collins, Brooks and covers up to . Early colour footage of the first Cooper, BRM and Vanwall racing is included and although these are short clips, they are still a joy to watch. The 1958 season clips of Spa and Silverstone (even in B&W) and plenty of archival Monaco GP clips (Moss in the Lotus 18) demonstrate how great these historic circuits still are.
There are interviews with Stirling Moss, Tony Brooks (talking about Mike Hawthorn's championship and accident), Rob Walker, Keith Duckworth (Cosworth Engineering), Ken Tyrrell and Jackie Stewart throughout the video that help give a personal touch. Graham Hill's exploits in the BRM and Lotus are covered. The second half of the film briefly documents Jim Clark's 1963 and 1965 titles, John Surtees winning for Ferrari, Jackie Stewart's exploits for Tyrrell and very briefly James Hunt. Oddly they include an old advertisement with James and the Two Ronnies.
If you're a fan of the old Ferrari Dino 246, 156 Sharknose or Stirling Moss, you should check this film out.