Is F1 losing its mojo?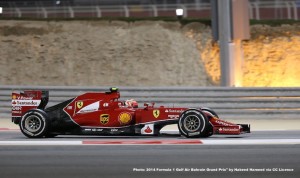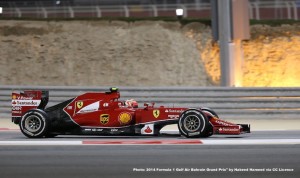 It's been a while since I wrote a personal opinion post but with all the debate raging about this season's reg changes, the decline of the spectacle of F1, cost cutting, etc. – I thought I would give my 2cents worth on various issues.
(1) Engine sound – I have to admit one of my favorite engine sounds is the Ferrari Tipo V10 from the late 90's. Hearing it live at the track definitely gave you goosebumps but after 15min of constant V10 engines screaming past the grandstands it hurt your ears even with plugs. It's hard to tell from the TV but from all accounts the new V6 hybrids are too quiet. There probably needs to be some middle ground, possibly the engine manufacturers can ramp up the volume when the engine boost pressure is increased.
(2) Three car teams – Ferrari obviously want to be able to run 3 cars and F1 has had 3 driver teams before. I'm a fan of this concept and there are endless commercial possibilities – the 3rd driver can be a young gun, budding female racer or even a wildcard entry for a home GP – Kamui in the Ferrari or RedBull at Suzuka? How about Alonso, Hamilton & Vettel in the same team? At the moment, there is almost a defacto 4 car team with the works and sister teams of Red Bull/Toro Rosso, Ferrari/Sauber, Mercedes/McLaren, etc.
(3) Customer cars – Remember  in 80's when the grid was bigger and there was pre-qualifying? More privateer teams need to be able to enter and while I think 28 is good size field for a starting F1 grid, I'm sure the pit lanes at most circuits couldn't handle this. I don't think F1 should shy away from becoming like LeMans and have different class race cars within the same race.
The attraction of F1 for the major car manufacturers like Mercedes, Ferrari, Renault, etc is that F1 can be an R&D test lab and PR tool to translate into future road car development and sales. Hence the move to V6 hybrids from this season. If you want to future gaze – just ask Google, the road car of the future might be driverless or have no steering wheel input – it will be automatically driven via GPS! Imagine a Williams race car without a driver or even driven by Frank Williams himself using Google Glass! The mind boggles. Personally if the FIA and FOM see F1 as an entertainment product rather than a sport or an R&D lab, then I think they should encourage the following:
points system re-haul: there should be points for qualifying positions. Although the old Concorde agreement apparently used to include qualifying as a partial component of race prizemoney distribution, its not entirely transparent to the average punter.
Are there too many German drivers on the grid? Although this usually comes and goes in waves, driver nationality needs a bit more diversification. A more radical concept is a driver pool system where fans can pre-select drivers to teams for a race or a rotational system where each driver has to drive for each team on the grid at least once throughout the season (drivers are given bonus points for scoring points for a backmarker team).
Photo Credit: "2014 Formula 1 Gulf Air Bahrain Grand Prix" by Habeed Hameed under Creative Commons License