Honda – still dreaming?…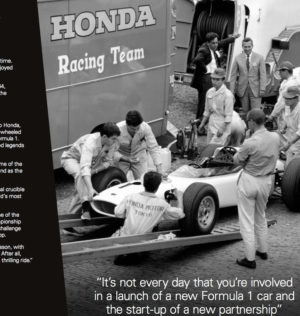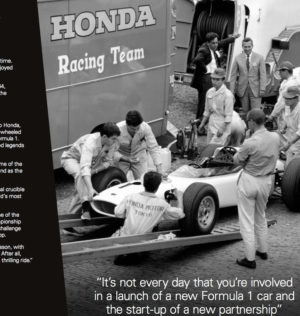 This weekend I was reading an online magazine published by Honda back in 2015 marking their renewed partnership with McLaren in 2015 (hint: just google 'Honda Mag 58' for the link). Fast forward 3 years to June 2017 and the missteps of the Honda engine are painful to see (or if you're McLaren, diabolical). Aside from the usual corporate PR content, pages 28-40 in the magazine are actually are very nice reminder of past Honda glory.
I've previously reviewed a few books dedicated to Honda's participation in Formula – their inhouse publication (the ironically titled) "Honda: The Pursuit of Dreams" and Christopher Hilton's "Conquest of Formula 1". Like most F1 (and Fernando) fans, I hope Honda and McLaren can salvage the back end of this season and pull something out of the bag.
If you look at the latest online job ads, you can see Honda are still advertising for ERS, PU & dyno engineers to be based in Milton Keynes (instead of the mothership in Sakura).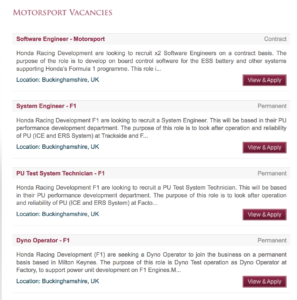 Back in April they were even advertising for basic design engineers (which wasn't a good omen for the season).
Big @HondaRacingF1 recruitment ad in this week's @autosport pic.twitter.com/at521aDkC0

— Anthony Rowlinson (@Rowlinson_F1) April 5, 2017
If Honda eventually come good (a big "if" at the moment), as a fan you do wonder whether McLaren will get the  benefits or Sauber by fortuitous timing end up claiming the spoils. For long suffering Honda fans, hopefully the dream is not over…