Forza Jules!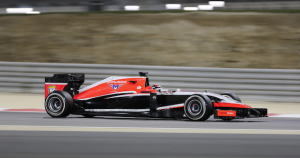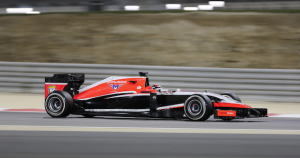 Its been a while since my last opinion post. Although F1 has always been dangerous (witness the 60's and 70's), Jules Bianchi's crash at Suzuka is all the more shocking in today's high tech safety first era of F1. At first I thought a marshal had been injured from flying debris from Sutil's Sauber but like most people couldn't quite picture the severity of the high G impact Marussia up ending the rear of the rescue tractor.
Jules along with Dan Ricciardo and Danii Kvyat are the best of the new crop of F1 pilots. Bianchi was clearly destined for the works Ferrari seat in the very near future – in fact, an injection of youth is maybe what Ferrari need instead of big name superstar drivers. Hopefully Suzuka will in the long term be a minor setback for Jules.
It would be a travesty if at the end of the season Marussia were to lose their P9 position in the Constructor's Championship which was earned by Bianchi in Monaco.
I really feel for his family at this difficult time and keep hoping for a positive outcome.
Image Source: Habeed Hameed under Creative Commons License (https://www.flickr.com/photos/122685162@N04/13712850814/in/photostream/)