Thoughts: Is F1 getting boring?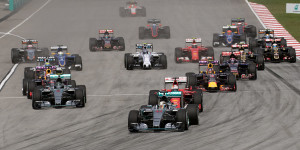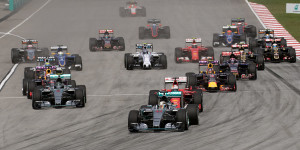 Time for the occasional rant post…If you read the latest F1 news, seems like the never ending debate about the entertainment value of F1 and the spiraling cost for teams is in full swing. The latest F1 calendar and the gradual disappearance of heritage tracks is a little disconcerting though. It's amazing that with Mercedes being constructor's champions and with 4 times champion Seb Vettel and Nico Rosberg in the field that there is no German Grand Prix this year. Now its possible that Monza will drop off the calendar or be replaced with Mugello (I can't believe there wouldn't be an Italian GP…)
Are crowds declining or is Bernie's race sanction fee too expensive? Or are the cars too quiet? Or is the racing too boring?
Here are some of my random suggestions to spice up F1:
I agree that current F1 cars are too slow and need to be cracking 1000bhp. The drivers should be trying to break lap records.
Install brake lights in the wheel rims – fans can more easily see late brakers in action when fighting for a corner.
Bring back re-fueling (along with fuel flow indicator and fuel pump branding – hey Petronas, Shell and Total aren't here for nothing)
Get a realtime data feed of basic cockpit telemetry – so fans can see how much fuel, engine revs, engine temperature, etc. just like in their own cars.
Change transmissions to semi-automatic to allow for some driver error.
Design – F1 cars need to look futuristic and radical but aesthetically pleasing; maybe Daniel Simon (check his famous 'Cosmic Motors' book) can be recalled again to F1 to give some input to the new design regulations. I thought his 2011 Hispania HRT livery was actually pretty cool. Another example of futuristic F1 design concept is Andreas Van Overbeeke's rendition of a concept McLaren.
Cars need to get airborne again (not in the Mark Webber sense) like the Old Nurburgring in the early 70's – circuits should have speed humps to encourage air time.
Big rear tyres – we need fat rear tyres back again.
Image Credit: Photo by Morio under Creative Commons Attribution Share Alike Licence: 2015 Malaysian GP opening lap