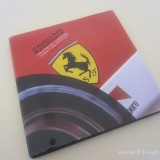 Book Review: Cavallino Rampante by Nick Garton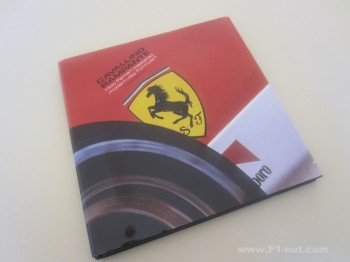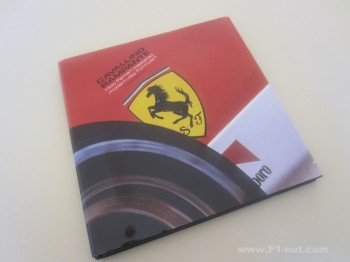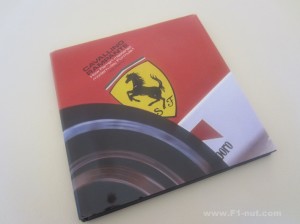 :
:
:
:
:
:
:
:
:
:
Author
:
Nick Garton
Publisher
:
Haynes Publishing
Positives
Good photography selection; author access inside Ferrari
Negatives
Chapters tend to randomly jump timelines and topics
Posted June 7, 2014 by
f1nut
Its hard to believe it's been more than a year since Ferrari last won a Grand Prix. With lots of the usual Ferrari politics in the media, the tifosi can pine about the glory days of Todt/Brawn/Schumi with Nick Garton's aptly titled book "Cavallino Rampante – How Ferrari mastered modern-day Formula 1".
This book is an entertaining behind the scenes read for Ferrari fans of how the team re-built itself for their dominant run of success in the early 2000's.  Along the way, Garton traces various aspects of the Scuderia's history and corporate dealings –  wilderness years of Ferrari in the early 1990's, its corporate re-organisation under Montezemolo, sponsors like Philip Morris, Maranello, Ferrari in the US, engine and design history, Sauber relationship.
In addition to famous personnel like Todt, Brawn, Schumacher, Byrne, de Montezemolo, etc. Garton also includes references to other lesser known Ferrari  personnel behind the factory doors and their contribution to the race car development.
There are insights into Schumi's pole lap and victory at Monza in 2000
Technical fans get some info of the engineering development and challenges with the F300, F2000, F2002 transmission and the aero of the F2003-GA.
The photography is a mixed bag. There are lots of color photos, some are car/track images but many are photos of the drivers and team members outside the track. If you're hoping to get more insight into the Maranello factory itself, Maurice Hamiltion's and Jon Nicolson's book "Inside Ferrari" is much better.
I find the chapters of the book flow in random fashion as it doesn't follow the normal chronological storytelling style. Random information like Ferrari Feb-March 2003 testing statistics appears in one chapter and another chapter covers rivals McLaren and Williams seem more like space fillers, although the last chapter which briefly covers each of the major periods of one team dominating F1 is one of the book's better chapters.
Wow Factor or Money Shot: No photo stands out but the chapters discussing the Ferrari engine development is interesting reading.
Suitable for: Schumi era tifosi