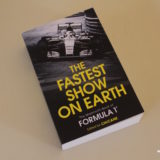 Book Review: The Fastest Show on Earth – edited by Chicane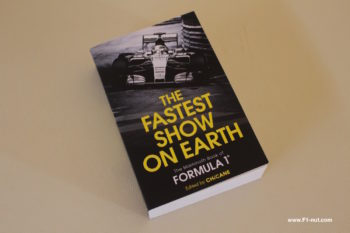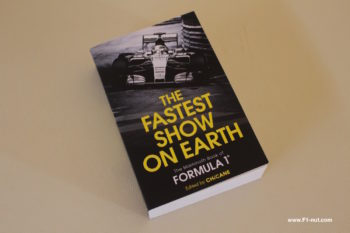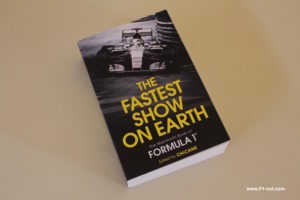 :
:
:
:
:
:
:
:
Publisher
:
Robinson
Positives
Great coverage of different aspects of F1
Negatives
More photos to supplement the technical sections
Posted October 21, 2017 by
f1nut
Occasionally it pays to browse through your local discount bookshop – I found a copy of the "The Fastest Show on Earth – The Mammoth Book of Formula 1" published most recently in 2015 for $5. Apart from being a recent book that covers the 2015 season, the book is geared to US fans with the first 50 pages dedicated to F1 in the United States. With the F1 circus in Texas this weekend, this section offers a brief history of F1 tracks in the US and chapter profiles of former American F1 drivers Phil Fill, Mario Andretti and Bob Bondurant.
This book is one of many Mammoth books but is edited by Chicane F1 and contains an information rich compilation of all manner of F1 driver, team and technical profiles. At 600 pages, this will keep you occupied for a little while.
The middle chapters on the book are similar to regular annuals – 2015 season profiles of teams, drivers and the circuits. Also included in the mid-section, are technically oriented chapters which deal with aerodynamics, brakes (including interesting braking data for every circuit), data telemetry (interviews with Lotus F1 and Mercedes AMG), fuel & lubricants (Total & Renault), powertrain (explaining the hybrid, MGU-K, ERS, MGU-H, etc.), safety (interviews with Bernd Maylander, tyres (including tyre regulations).
The third section of the book is a little unique – its a 250 page anthology or collection of chapter extracts from other well known F1 paperbacks (some of which I've previously posted reviews of). Included are:
– Bernie's Game by Terry Lovell
– The Limit by Michael Cannell
– Overdrive by Clyde Brolin
– Jochen Rindt Uncrowned King by David Tremayne
– Performance at the Limit by Mark Jenkins, Ken Pasternak & Richard West
– The Mechanic's Tale by Steve Matchett
– The Piranha Club by Tim Collings
– Tales from the Toolbox by Michael Oliver
– The Business of Winning by Mark Gallagher
Colour photos from Mercedes AMG (Nico & Lewis) during 2014 are included across 16 pages in the centre.
All in all, this is a good read – it covers virtually all aspects of F1 that helps new fans appreciate the sport (but in a concise way) and you also get samples of 9 other books for the price of 1.
Wow Factor/Money shot: Technical chapters
Suitable for: US readers and new F1 fans