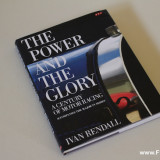 Book Review: The Power and the Glory: A Century of Motoring Racing by Ivan Rendall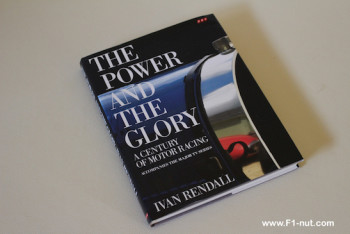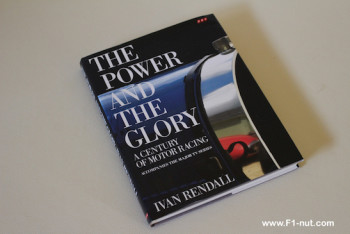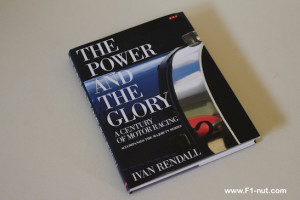 :
:
:
:
:
:
:
:
:
Author
:
Ivan Rendall
Publisher
:
BBC Books
Positives
Fantastic B&W archival photos
Negatives
Focused on historical rather than technical engineering content
Posted July 26, 2016 by
f1nut
Although I've never watched the '90s BBC TV series, "The Power and the Glory" manages to cover the history of both European and US motor sport with its famous races, teams and drivers.
Although the second half of the book has a distinctly 90's motorbook feel to it, it's the first half of the book that really shines. Ivan Rendall provides a great balance of pre-1950's grand prix history of the early marques including Renault, Peugeot, Bugatti, Alfa Romeo and Fiat and the famous races of Diepe, Paris-Ruen, Lyon, Brooklands and the Mille Miglia. The great archival photos are complemented by reproductions of promotional poster art such as the Monaco Grand Prix.
There are plenty of nostalgic photography (some of which also appear in the excellent Chris Nixon books) – some of my favourites include the old pits stand at Reims which held the French Grand Prix and the track advertising at Lyon in the 1924 French Grand Prix.
The book also features photos of famous race cars from the Donington Collection including the Ascari's Ferrari F500, Jackie Setwart's Tyrrell Ford 006 and Nigel Mansell's Williams Honda FW10.
Fans with a wider motorsport interest beyond F1 are treated to brief histories of sportscar & GT racing and the famous 'Brickyard' in Indianapolis. The focus isn't completely European with snapshot profiles of famous US drivers such as Phil Hill, AJ Foyt Jr and the early race drivers like Dario Resta.
Wow Factor/Money shot: B&W race photos of the early US Vanderbilt Cup – especially Arthur Duray in the de Dietrich holding onto the spare tyre!
Suitable for: Pre-1950 grand prix history fans