Thoughts: The F1 calendar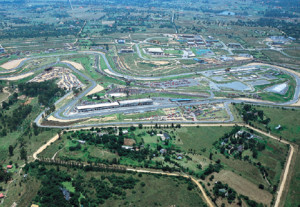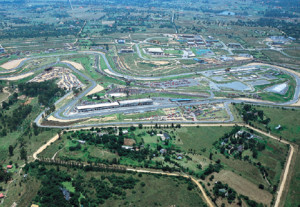 If you're a long time F1 fan, it's hard not to be a little disheartened at the gradual disappearance of the historic European circuits. With rumors of Monza disappearing along with the missing German Grand Prix (Hockenheim & Nürbürgring) this year and the constant addition of new custom Tilke tracks like the Baku Street Circuit in Azerbaijan (the layout looks aweful). This is a worrying trend that seems to be diluting the number of circuits that are both scenic (remember the old Hockenheim forest) and require significant driver bravery (i.e. balls).
I have to admit  the return of the Mexican GP is a big plus. The Autódromo Hermanos Rodríguez circuit does look good but the Peraltada is not what it used to be in the Piquet/Prost/Senna/Mansell era and the Foro Sol stadium section looks right out of a video game. It will be interesting to see if the Mexican GP pulls down crowd numbers for the US GP in Texas.
Although F1-nut.com is a minnow website compared to the big popular F1 websites,  it does have viewers (F1 model & book collectors) from all over the globe. I took a look at the latest site stats and the top 20 countries where readers come from are:
US
UK
Australia
Italy
Canada
France *
Brazil
Germany*
Netherlands*
Spain
Hungary
Hong Kong*
Russia
Belgium
Czech Republic
Japan
Bulgaria*
Sweden*
South Africa*
Singapore
In the top 10 countries – France, Germany and Dutch F1 fans with no home GP are obviously being left out in the cold! Remember the great races at Paul Ricard and Dijon! What about Zandvoort!
In the next 10 countries – Hong Kong (even with Macao) had the chance to be the Monaco GP of the East many years ago but let Singapore grab that opportunity. Sweden and South Africa both have great F1 history at Anderstorp and Kyalami. I would personally love to see Kyalami back on the calendar.
So while the oil-rich countries of Bahrain, etc. get to host the races with near empty stadiums and which overseas F1 fans can only watch on pay TV sports channels, its no wonder that sponsors have gone missing. It's sad to see so many car liveries without major sponsors…
Image credit: AASouthAfrica under Creative Commons Licence (https://commons.wikimedia.org/wiki/File:Kyalami_Grand_Prix_Circuit.jpg)