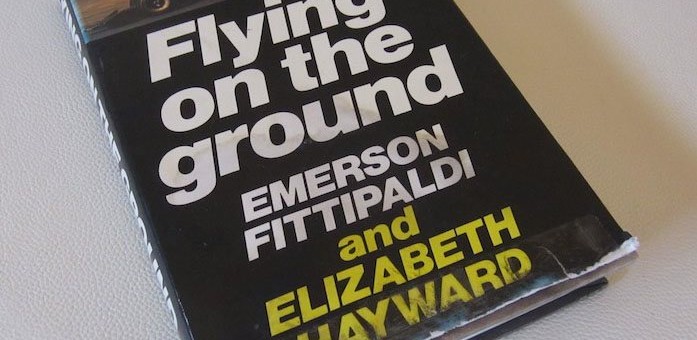 Book Review: Flying on the Ground by Emerson Fittipaldi and Elizabeth Hayward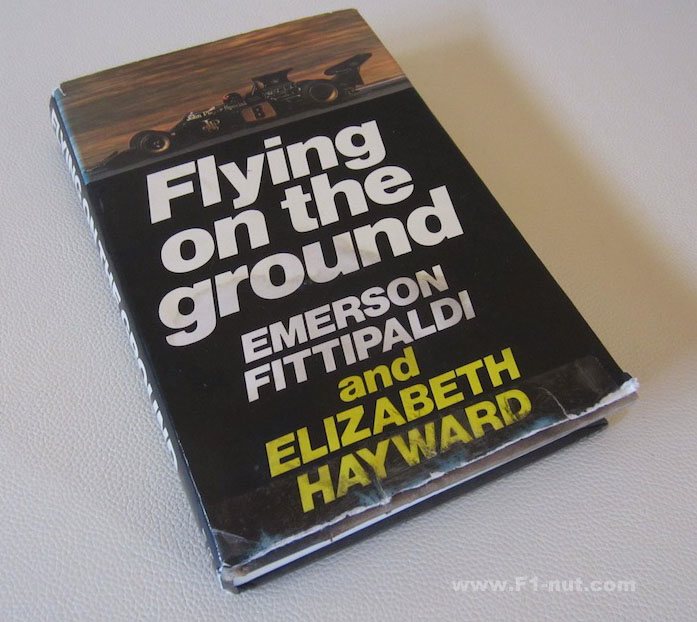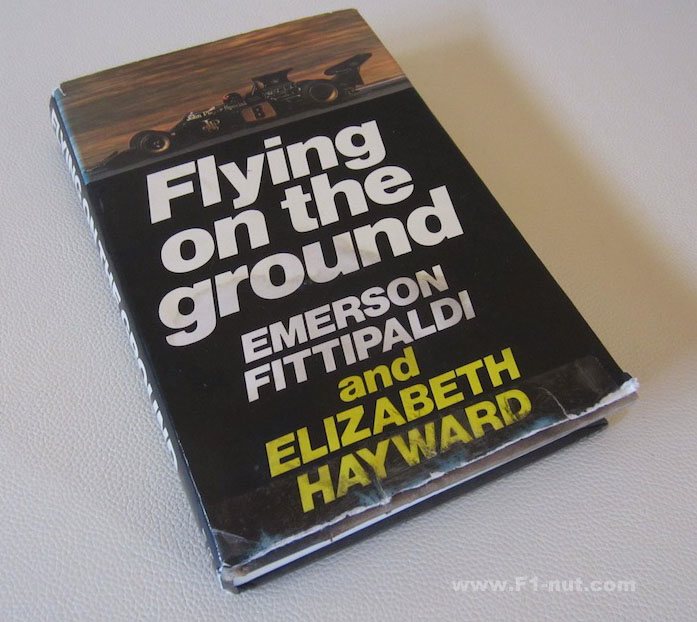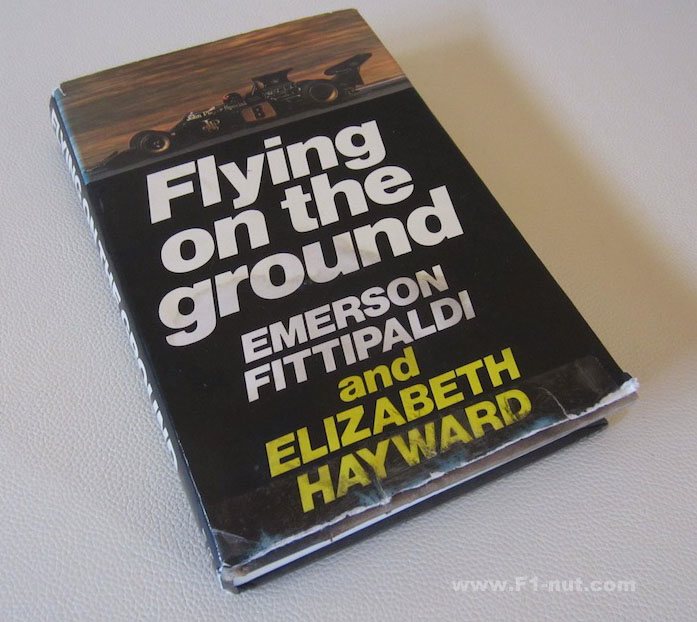 :
:
:
:
:
:
:
:
:
:
Author
:
Emerson Fittipaldi
Publisher
:
William Kimber
Positives
Emerson's 1st world championship in his own words
Negatives
Only covers up to the start of 1973 season
Posted November 23, 2012 by
f1nut
With the F1 circus in São Paulo for the final season showdown this weekend, it makes sense to post a few reviews of books on successful drivers from Brazil. There are plenty of Brazilian drivers to choose from and no shortage of world champions too. 'Flying on the Ground' was written by Emerson Fittipaldi but largely with a lot of help from journalist Elizabeth Hayward.
Published in 1973 just after Emerson had been crowned 1972 world champion at the age of 25, the book provides many interesting interviews with Emerson on lots of different topics including his early career, opinions of other drivers (not much on Ronnie though), his ideas about testing, set-up, driving technique, racing safety and public life as a famous driver.
Flying on the Ground is typical of the F1 driver books published back in the 70s – it is a real book with a solid 250 pages worth of reading with a few black and white photos included. The black &white photos are limited to a few family snaps, some shots from Emerson's  early Brazilian racing career and him racing in the Lotus 56B, 72 and 72D.
It is only when reading Flying on the Ground that you realize what a pioneer Emerson was for Brazil and his raw talent at such a young age. Fittipaldi was the first of the 'youngest ever' GP winners – later Senna, Alonso, Hamilton and Vettel have since taken this tag. Lots of insight too – I wasn't aware of Emerson's early motorbike and hydrofoil racing exploits, his teenage entrepreneurial skills in setting up a promising leather racing wheel business in his teens and his mechanical design skills put to use in the Fitti-Vees.
Hayward's narration really captures the flow of the taped interviews. Its great to read in Emerson storytelling his own meteoric rise through the lower Formula ranks, Colin Chapman giving him his first test in a rigged Lotus 49, his maiden GP win at Watkins Glen, his 'secret' car accident in France and his first world championship triumph in 1972.
Aside from racing, pockets of his early family memories and personal life are also included which gives the book good balance. One minor irritation though is that the book chapters tend to jump forward and backward a lot along Emerson's career timeline.
No doubt if Emerson was interviewed again for a biography, the content would be a lot different after such a long career with the addition of the 1974 title and an equally successful US Indycar career but Flying on the Ground is still a good old fashioned read.
Wow Factor or the Money Shot:  The book doesn't have any standout photos but the real appeal of this book is that Hayward's narration invites you into Emerson's family, social circle and racing life at the very early part of his successful racing career.
Suitable for: F1 history and Emmo fans
The next review will be book review on another famous Brazilian driver with a yellow and green helmet (its not Filipe…)