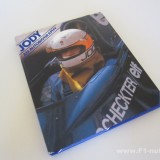 Book Review: Jody – An Autobiography by Jody Scheckter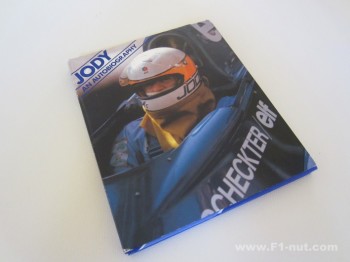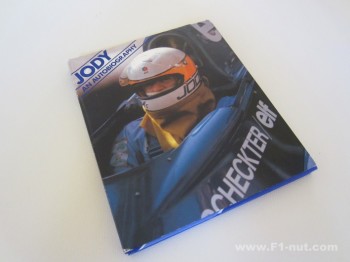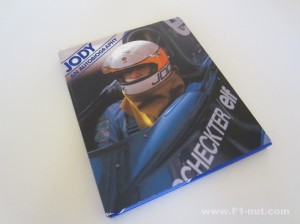 :
:
:
:
:
:
:
:
:
:
Author
:
Jody Scheckter
Publisher
:
Hugh Keartland Publishers
Positives
Good coverage of Jody's early pre-F1 exploits
Negatives
Written in the middle of Jody's F1 career before his peak...
Posted December 18, 2013 by
f1nut
I was watching a video interview of Jody Scheckter the other day (see clip) and it was almost hard to picture the now successful agri-businessman and 1979 F1 champion as a wild accident prone rookie with McLaren (does this sound familiar?)
Jody's autobiography written in 1976 was a little premature – he was starting to chalk up consistent race results and wins with Tyrrell but he was yet to drive for Wolf and Ferrari.
There are 13 chapters – starting from Jody's early foray into karts, moving to Britain to race Formula Ford, Formula 3 and 2. The middle chapters are dedicated to explaining the various personnel in F1 and who's who of the time – the mechanics, teams, other drivers, designers; sponsorship and team budgets, dangers of racing, testing, summary of his '74/'75 seasons and the satisfaction of winning his home GP in Kyalami in 1975. Finally at the back all the track diagrams are laid out over 3 pages.
A few minuses – some of the more controversial events early in Jody's career like sparking the mass pile up during the 1973 British GP are glossed over in one paragraph.
Team principal Ken Tyrrell pencils the foreword to the book and it includes a mix of mainly grainy/low contrast B&W photos and a few double page color photos.
One of the few books about Jody Scheckter so its a harder one to find these days, though it misses out his most productive years as a Wolf and Ferrari pilot.
Wow Factor or Money shot: Some nice pics of Jody in the M19 although I would give the prize photo to the shot of Jody in the intimidating Porsche turbo charged V12, 917-10T.
Suitable for: Jody fans, McLaren and Tyrrell historians.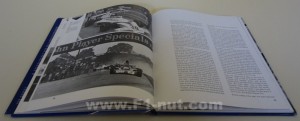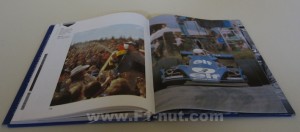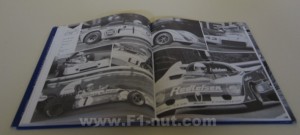 Did you enjoy this review? You can add your own star rating of the book or DVD in the User Rating box above. Or you can add your thoughts or comments below for other readers. Make sure to also check out other similar reviews in the Related Reviews box below!