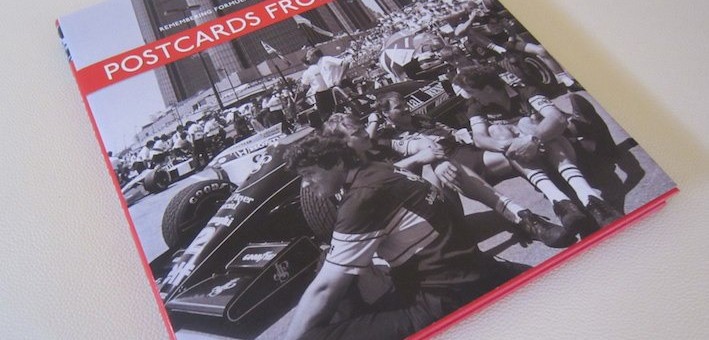 Book Review: Postcards from Detroit by Roger Hart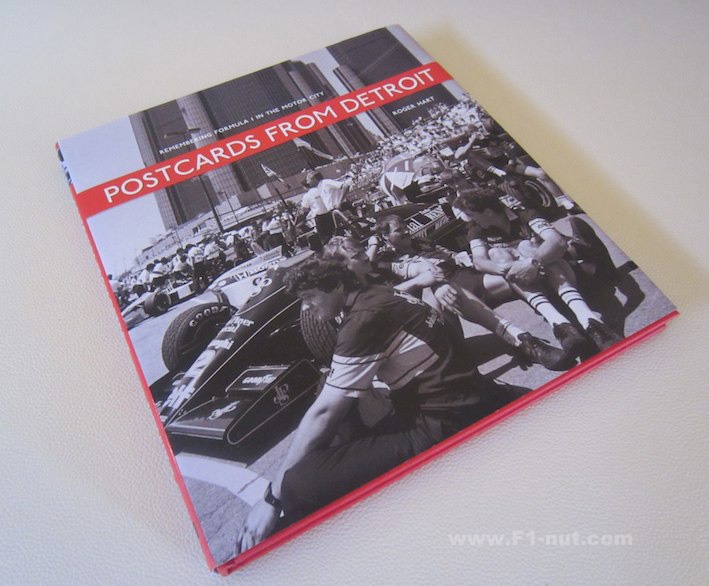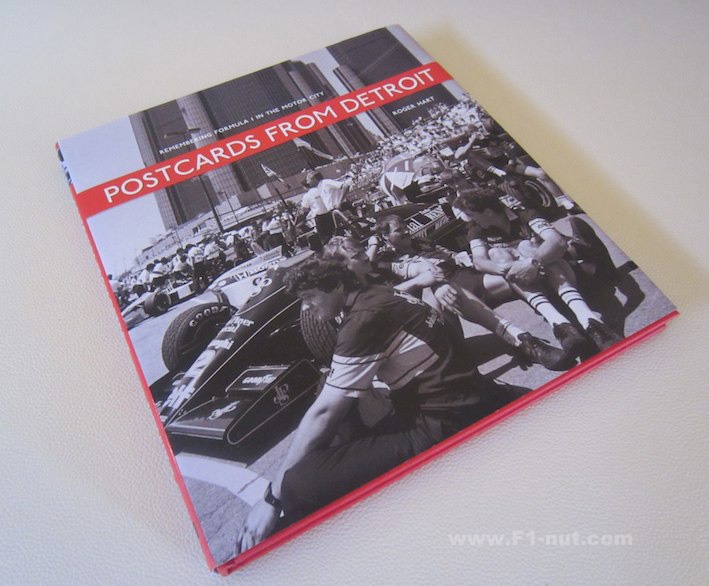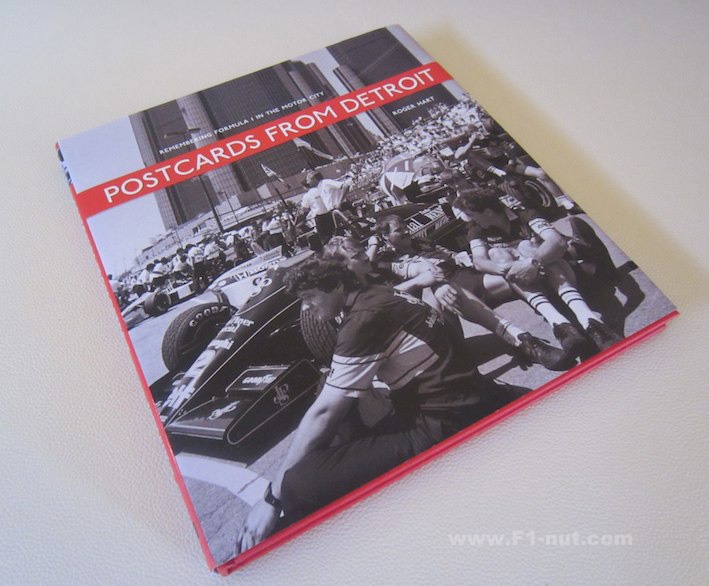 :
:
:
:
:
:
:
:
:
:
Author
:
Roger Hart
Photographer
:
Roger Hart
Publisher
:
David Bull Publishing
Positives
Lots of candid pitlane photos
Negatives
Only b&w photos here
Posted November 15, 2012 by
f1nut
With this weekend's upcoming return of the United States Grand Prix to the F1 calendar in Austin, its interesting to reflect on previous eras of US GPs with Indianapolis in the early 2000s, Watkins Glen in the 70s and of course Detroit in the turbo powered 80s. Roger Hart's "Postcards from Detroit" is 96 page collection of Hart's memories as a press photographer at the Detroit GP from 1982 to 1988.
As Roger Hart (now editor of Autoweek) explains in his book, most of his time spent at Detroit Grand Prix was photographing in the pitlane during practice and qualifying with some added shots during the race start from the top of the tower overlooking turn one of the circuit. So many of the photos show drivers sitting in their cockpits or killing time in the pitlane.
There are a few basic chapters to the book – atmosphere (lots of track-side photos), the drivers (photos of Tambay, Arnoux, Johanssonn, Berger, etc.)  champions (photos of Senna, Rosberg, Piquet, etc.) and the race (lots of Senna, Mansell photos on the start/finish straight).
There's not a lot of narrative, just some background in the introductory section and the rest are helpful captions and notes for each of the photos.
Without detracting from some of the great driver photos in the book, the biggest let-down is the almost exclusive use of black & white photos – especially given the unique car livery colors around that time. The only splashes of color are the reproductions of the author's own press ticket for each race year and the last page photo of Roger and Dale Atkins in the 1986 GP. Its rare for any F1 book these days that covers post-1970s racing to only have monochrome photos.
Still, if you are a Senna fan, there are some interesting photos of him in his typical intensive race mood in the Tolemann, Lotus and McLaren race cars.
I can't help thinking how much better this book could have been if some of the photos were reproduced in color and also included some basic race stats for the Detroit races. However, if you don't mind black & white F1 photo albums of a great era in grand prix racing, this book is fine.
Wow Factor or the Money Shot: Makeshift McLaren pit "garage" at the 1988 GP; photos of the "busy" Lotus mechanics.
Suitable for: F1 history and Senna fans