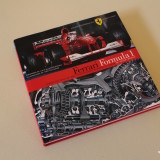 Rare Book Review: Ferrari Formula 1 by Peter Wright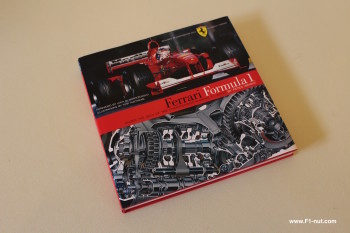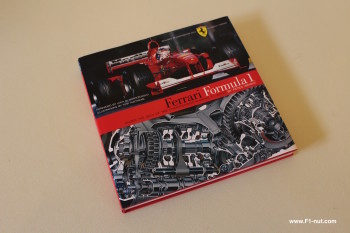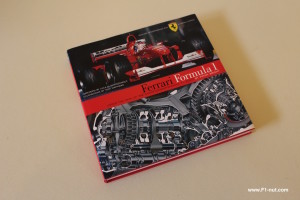 :
:
:
:
:
:
:
:
:
Author
:
Peter Wright
Publisher
:
David Bull Publishing
Posted August 13, 2016 by
f1nut
If media reports are true – Ferrari are in disarray yet again! Last year with Sebastian Vettel, the Scuderia looked on the verge of re-discovering the success of the Schumacher-Brawn-Todt-Byrne days. One excellent technical book devoted to Ferrari's championship winning F1-2000 car is Peter Wright's "Ferrari Formula 1". Wright is the author of previous F1 technical books (see an earlier review of his book 'Formula 1 Technology'), but this title is definitely streets ahead if not, his best.
Books dedicated to championship winning cars always make great reading for technical enthusiasts. This one is no different, in fact it probably sets a high bar for technical books of this kind.
17 chapters comprehensively covers all technical facets of the development of the F2000:
early design concepts
Tipo 049 engine build
transmission
aero
brakes & suspension
steering
tyres
fuels & lubricants
electronics
hydraulics
testing
Luca di Montezemolo pens the the book's foreword and the introductory chapters provide a look at Ferrari's F1 heritage and profiles the backgrounds of the key technical personnel behind the F1-2000 – Brawn, Byrne and Martinelli, along with interviews on modern F1 design and engineering philosophies.
The strength of the book is that includes snippets of so many ingredients from CAD diagrams, cutaway illustrations by Tony Mathews, close-up photos of mechanical components of the car, power curve charts, technical specification tables to even team organisation charts. In fact, Wright received special access to the Ferrari technical team for the book on the condition that its publication be held back until 4 years after the launch of the F1-2000.
The book is uses heavy grade paper and is a beautifully bound red hardcover with a dust jacket. It's also much harder to find now, so I've ranked it in the rare book category. Ferrari or Schumi fans won't be disappointed with this book.
It's interesting in 2016 to read some of the quotes from Jean Todt in the book – he remarked that Ferrari's success (at that time) was due to the stable base Ross Brawn and Rory Byrne had brought to the technical team – some lessons there for Sergio Marchionne perhaps? Irrespective, this book is excellent reference text to one of the great Ferrari grand prix cars.
Wow Factor/Money Shot: The detailed chapters on the Tipo 049 engine and transmission.
Suitable for: Technical buffs